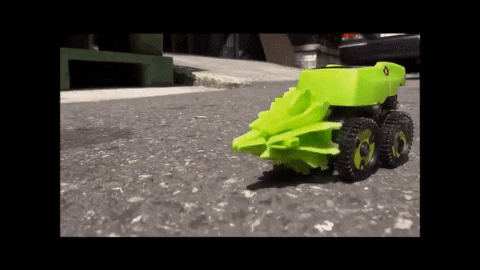 The 3 in 1 Solar Transformer Robot features amazing multiple transformations and is equipped with large enough parts so the younger children can be included in partaking in some high-quality robot fun. 3 in 1 Solar Transformer Robot is completely solar-powered so you never need to buy batteries. Not only will this toy provide your child with a new understanding of solar power as a source of renewable energy, but will also get your kids outdoors for some wholesome fun in the sun.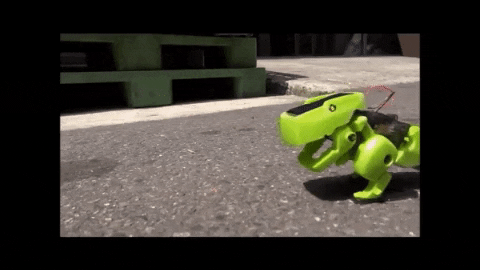 This kit gives your child the option to easily transform between one of three different modes: Bettle mode: 6 walking legs as well as moving jaws, Dino mode: 2 walking legs and moving jaws, and Driller mode: similar to a miner's driller/drilling bit and moving wheels. If your children are glued to smart-phones, give them an opportunity to acquire solar power knowledge, learn about mechanical transmissions, and get them outside to play. For ages 8+.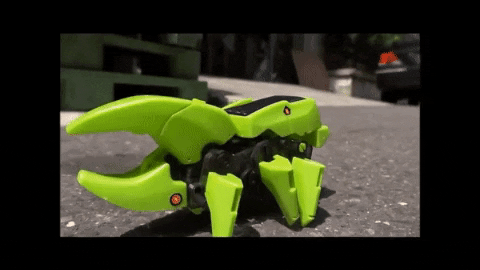 Powered By The Sun: Solar powered, no battery required. The solar robot kit includes a solar panel that powers the positive and negative cables. It collects solar thermal energy into an electric drive motor to support the robot's smooth crawling.
Simple To-Do for Aged 8+: The number of gears and moving parts will help in the development of future engineers. They will learn how each piece works with others to form a finished robot with motion capabilities. 
Great Creative Gifts: Great for kids' hands & brain development, enhance the relationship between parents and children. In addition, or a good choice for someone who loves DIY.
Package Includes: 1 x 3 in 1 Solar Transformer Robot