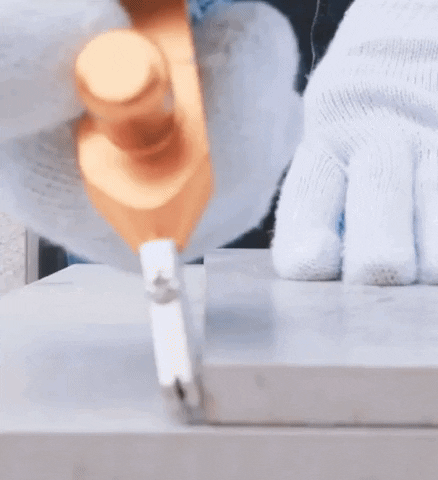 You do not need an angle grinder to cut the glass or tile anymore. This 2-In-1 Glass Tile Cutter will get the job done with ease and comfort. It is a glass hand knife artifact for easy and precise cutting of hard and delicate objects and it does not break the object while cutting. Features with knob handle designs that are more comfortable to use and easy to open the glass or tile. Cut the glass or tile in one fell swoop with this 2-In-1 Glass Tile Cutter.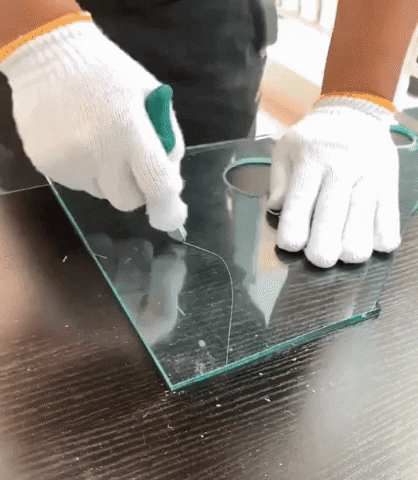 Features:

Precise and Dust-free Cutter: Use this heavy-duty glass cutter on all your delicate glass and ceramic works.

 

Effectively prevents dust during cutting.

 

You can also create angle cuts with ease.
Robust and Resistant Material: Made of high-strength steel material with a long life expectancy.

 

The handle is housed in a durable and tough ABS material.
Comfortable to Carry: It is portable and lightweight.

 

This can be placed in your tool bag, purse, or even in your pocket when traveling to your workplace.
Multiple Uses: It is a useful tool for home and work.

 

A good cutting tool for home construction or renovation.

 

It is also a useful tool for glass and ceramic craft projects.
Economic Design: It has an ergonomically designed handle for excellent cutting grip.

 

Non-slip, good handling while you work.

 

It has a sharp cut glass knife that cuts hard objects easily.

 

With precise marking device for scratching.
How to Use:
Use the attached glass knife for constant speed and create a scratch. 

Align the center mark on the tool with the scrape. 

Rotate the top screw handle to break tile, glass, marble, etc.
Package Includes: 1 x 2-In-1 Glass Tile Cutter