Keep All Your Collection Organized!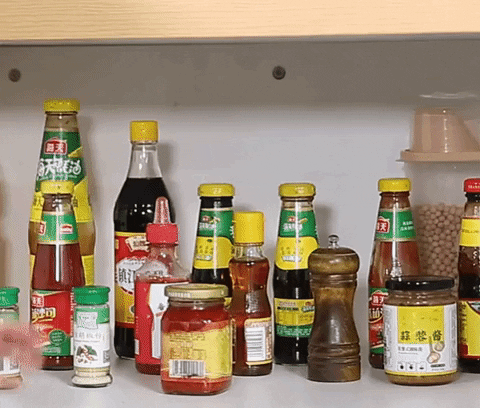 If you have an extensive collection of spices, cosmetics, vegetables and fruits, stationary and etc., you exactly know the struggle of searching around the whole place to locate the one that you need.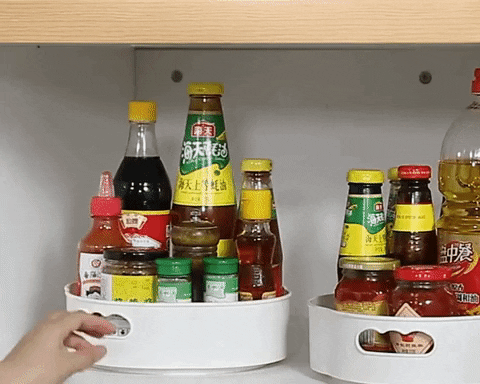 With our 360° Rotating Storage Tray, it will make a great addition to your home. You can keep all your stuff organized, in-reach, and easily accessible. It is made up of a turntable with non-skid liners. Able to use on countertops, tables, or in cabinets.
FEATURES:
More description of our  360° Rotating Storage Tray-
Non-skid Surface- Never worry about your items falling off. This product uses the non-slip silicone surface molded into the platforms. The anti-slip performance is excellent, when you rotate it, you don't have to worry whether the items in the storage box will slip out.
360 Degree Rotating Design- This storage tray operates on smooth-gliding, ball bearings for an easy spin every time. It makes every item easy to be reached, even when it stored on upper shelves, fridge, or even small storage space.
Smart Storage- This product effectively helps you to save a lot of counter-top space. Whether the house is big or small, a neat and orderly room can always bring you a good mood.
Multifunctional- This product can be widely used in different uses such as keeping spices in the kitchen, keep cosmetics in the room, keep shampoo bottles in the bathroom, keep beverages in the fridge, keep fruits in the living room and etc. The place that you can think of, you can use it!
Two-Sided Handles- The handle design on both sides provide you easy access every time you wish to move your things from one place to another. It helps to save time and labor to shift things one by one.
High Side Wall- The high side walls keep items safely in place while the tray is spinning. Even you are in a rush, just turn as fast as you wish, the high wall will keep the items still in the storage tray. Highly prevent from bottles spilling and breaking.
Easy To Clean- It is made of refined ABS and TPR material which are waterproof. Hence, you can just clean it with water and detergent, rinse it. Then, you will get back a whole brand new storage tray again!
SPECIFICATIONS:
Material:ABS+TPR
Color: White Tray With Grey Base
Size: L- 30cm*10cm, S- 22.5cm*6.7cm
PACKAGE INCLUDED:
1 x 360° Rotating Storage Tray