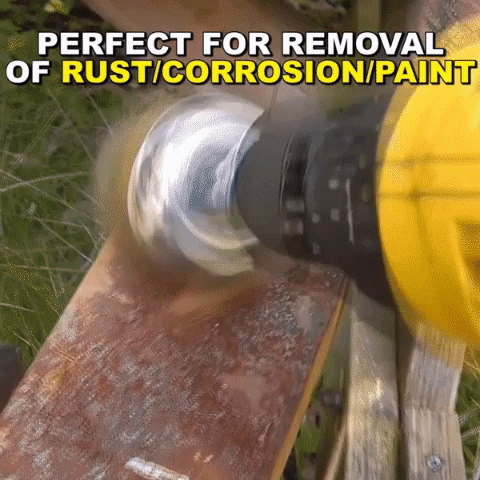 This Wire Drill Brush Set is made of high resistance brass dipped steel wire that ideal for general cleaning and deburring applications on metal, concrete, rust, and paint.  It includes 3 different types of a wire brush for drills (cup, wheel & end brush) to meet your different usage needs.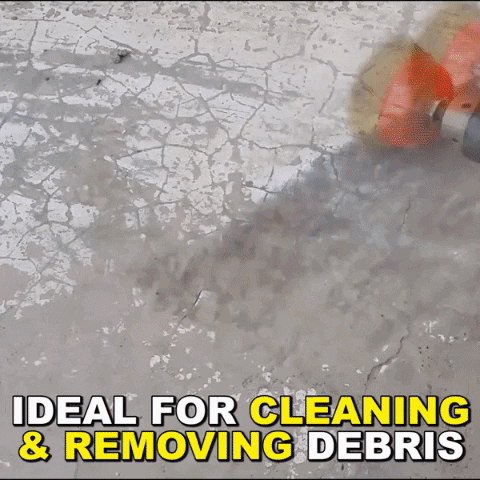 Perfect for derusting, grinding, dusting, deburring, polishing, stripping residue, metal surface cleaning, and hard-to-reach corner. Also can be used in the micro-electronic equipment and different angles of wood, metal materials, polishing, and grinding all kinds of rough surfaces.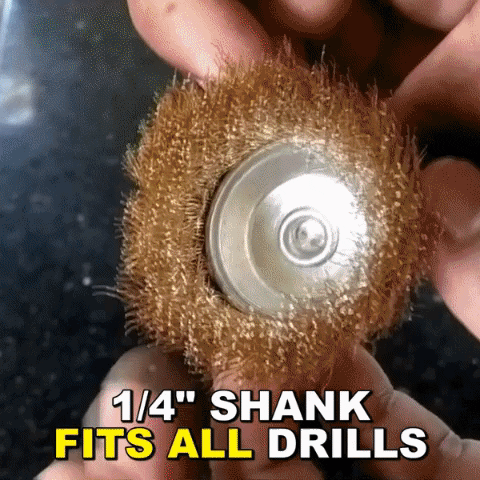 Features:
※【Premium Quality】The wire brush is made of heavy high carbon thick steel wire and is plated with copper. Even if you clean it many times, it will not fade and corrode, easy for your long-term use.

※

【Strong Polishing Effect】The good uniformity of the brush shape and strong heat dissipation of the wire makes the polishing effect is terrific. Very easy to mount and unmount on the drill. 
※【Suitable For Drill】

1/4" Shank Hex quick-change shanks are used in all types of drills. 

It can flexibly enter narrow and dead-end areas and facilitate your cleaning. It is suitable for placing one in your car, garage, office, and kitchen.

※

【Wide Applications】This drill set can be used on many different objects, such as flat, curved, or uneven surfaces. They are best for metal polishing, wood polishing, metal rust removal, or kitchenware cleaning. 

※

【Design Reasonable】Designed for easy access into narrow holes and confined areas. Crimped style for light to medium duty applications. Removes rust, scale, and paint in hard to reach areas.
Package Includes: 1 x Wire Drill Brush Set (9pcs)