Still struggling to get the perfect shaver? Here's what you've been looking for!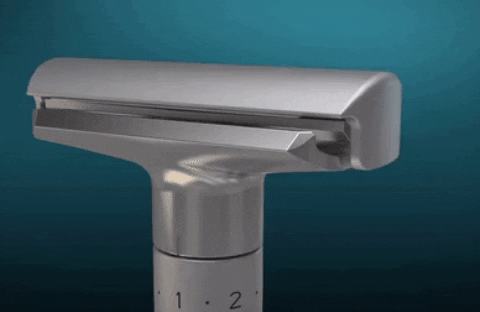 The Adjustable Saver design makes loading blades simple while the adjustable head offers the ability to control the blade gap, allowing you to fine-tune the closeness of the shave. This means the best shave for your skin type without the irritation sometimes experienced with multi-blade cartridge razor systems. 1 being the lowest and 6 being the sharpest, select the best shaving scale to suit your style!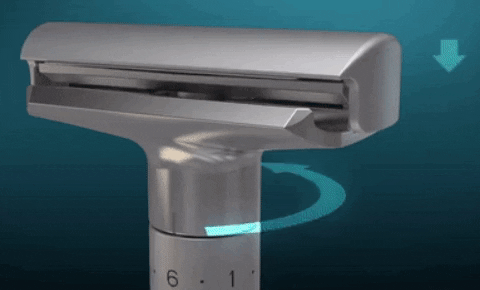 Furthermore, you can adjust the setting when shaving sensitive areas such as the neck. Compatibility with inexpensive recyclable double edge razor blades means this shaver saves you money!
NOTE:
Always hold the razor at about a 30-degree angle.

Do not apply pressure; instead, let the weight of the razor do the work while shaving.

Shave in the direction your hair grows, also known as "with the grain."
PACKAGE INCLUDES :
1 x Adjustable Shaver
5 x Double-sided Blades