Fogging on your windscreen can be extremely dangerous as it blocks your sight.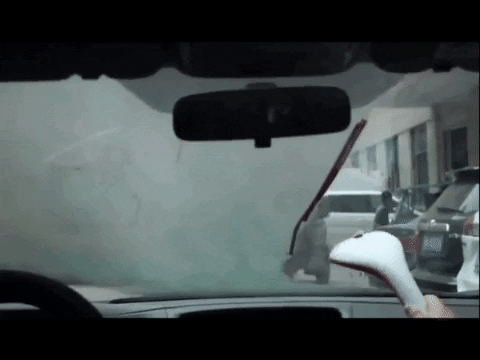 Nano-coatings as they are commonly known as liquids which, when applied to a vehicles paintwork, fuse with the surface to form a glossy, long-lasting barrier that repels water, contaminants and often UV rays. Anti Fog Spray are made using the latest nanotechnology which is odourless, long-lasting, invisible, and superhydrophobic (from others wax and silicone protectors).


Anti Fog Spray for car windows it is advanced scientifically created product that provides protection against fogging on glass surfaces while reducing uncontrolled water condensation on windows. The product is ideally suited for the inner surface of car windows and mirrors. Anti Fog Spray also has anti-static and anti-dust properties while the product does not contain solvents harmful to human and is safe for the environment.
RESISTANT AND INVISIBLE: The protective coating is weatherproof. Use in cold and warm rooms or outside at all seasons of the year. Don't about ruining your surfaces, because our antifog doesn't leave any marks or film. And is completely odourless.
CRYSTAL CLEAR WINDSHIELD AND PERFECT VISIBILITY: This is a complete solution to prevent fogging on the windshield and mirrors of your car. Also usable on motorcycle helmet visors. An invisible layer is created, which prevents fog from fogging, so you don't have to clean your glass anymore.
PROFESSIONAL AND LONG LASTING: This product used for basic needs, but the results are outstanding. It lasts up to 45 days, instead of a few days like many other anti-fog products.
PACKAGE INCLUDES: 1 x Anti Fog Spray (100ml)