Ensures all your buttonholes and drawstring holes are perfectly stitched!
This Auto Adjustable Buttonhole Foot allows the user (on compatible machines) to sew a one-step buttonhole. Simply insert the button in a slot on the foot and then attach the foot to your sewing machine. There is a stop-bar that drops down; when you are sewing the buttonhole, the machine can stop (or be stopped by you) and reverse to sew the other side of the buttonhole. 

With Auto Adjustable Buttonhole Foot, you can easily measure the size of the button with a clamp system and sew even-sized and precise buttonholes every time.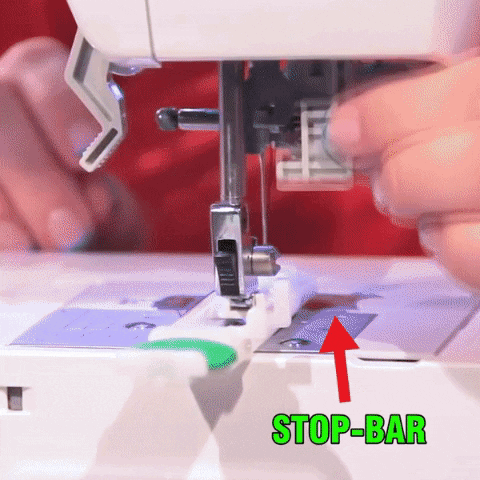 FEATURES:
The scale guide in the presser foot can be used for perfect topstitching on both straights and curved lines.
Provides Ease-of-Use for Tasks that Could be Extremely Tedious if Done by Hand
Fits All Low Shank Snap-On Sewing Machine* (Some Singers Require Low Shank Adaptor), Brother, Babylock, Euro-Pro, Janome, Kenmore, White, Juki, New Home, Simplicity, Necchi, and Elna Sewing Machines
INSTRUCTION:
Step 1: The left long edge of the buttonhole.
Step 2: The bar tack, or wide binding stitch at one end.
Step 3: The right long edge.
Step 4: The bar tack at the other end.
Be sure your take-up lever is in the uppermost position when you switch the dial between each step. This brings the needle clear of the fabric. The needle should be in the center position.
PACKAGE INCLUDED:

1 x Auto Adjustable Buttonhole Foot