Thanks to this Automatic Fishing Hook Tier you'll never have to do it again! Simply place the hook in the Automatic Fishing Hook Tier and watch your hook tie itself in just a matter of seconds. It is truly astonishing!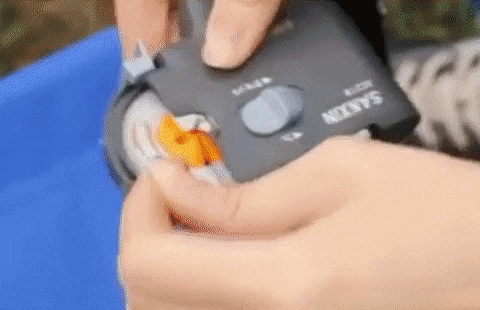 FEATURES:
Easy to use and time-saving - The tier prevents the fishing wire from being damaged by the hook, increases the tension force between the hook and the line, and makes fishing efficient and safe. It makes work easier, fantastic saves a lot of time.
High performance - After tying, the hook can be used directly. There is no difference between the strength and purity of manual bonding. Wrinkles are not bent, the inside of the stem is neat, the wire is clean, and the thread is short.
High-tech design - It enables a hook tying to be completed within 30 seconds without damaging your hand. The design also makes it comfortable and convenient to use.
Premium Material - This device is made of ABS material, which has higher impact resistance, higher hardness and higher drop resistance. ABS engineering material is very durable, so the hook coat is not easy to age. Some parts are made of stainless steel for protection against rust.
SPECIFICATIONS:
Color: Dark grey
Material: ABS
Suitable hook size: (EU Size) Iseama:12-4/0 Chinu:10-1 Soda:16-4 Carp:8-3/0 Yamame:10-3
Suitable Fishing Line Size: #1-6 Diameter: Around 0.16mm-0.4mm
Battery: 2 x AAA batteries (not included)
PACKAGE INCLUDED:
1 Pair x Automatic Fishing Hook Tier