THE BIKE CLAMP IS THE WORLD'S SMALLEST BIKE STORAGE SOLUTION
As a bike lover, you will definitely worry about the parking of bicycles. But now, we have produced a creative Bicycle Wall Clamp, which can perfectly solve the problem of bicycle parking. Let parking also become a fashion.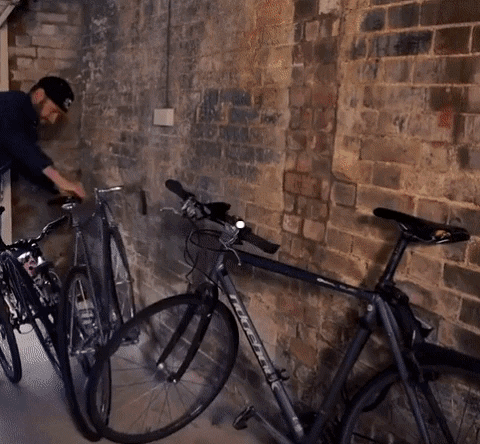 FEATURES:
🚴‍The smallest bike clip: made of high-strength PC plastic, sturdy and durable, free parking anytime, anywhere. It can be easily installed on any type of wall or vertical surface, and the bicycle can be attached to any surface vertically or horizontally.

🚴‍There are two models: one is suitable for 1-1.25 inches (23-32 mm) road bikes, and the other is suitable for 1.75-2.4 inches (44-61 mm) mountain bikes. You can choose according to your needs. We provide different styles, anti-collision silicone, adjustable size.

🚴‍Corner design: There are corners for hanging items on both sides of the bicycle rack, which can help you hang gloves, helmets, or key chains. Easy to install and can be used with confidence.

🚴‍Ease of use: perforated parking frame, quick installation. It is fixed with safe and firm expansion screws. The curved curve of the parking buckle fits the shape of the tire, which improves the carrying capacity.

🚴‍Space-saving: The vertical bicycle storage hook is designed to hang the bicycle on the wall to save space. Ideal for your apartment, house, garage, and shed. Make bicycle parking stylish.
SPECIFICATION:
Material: PC Plastic
Available Model: Road bike / Mountain Bike
Size (Road Bike): 4*4*2cm
Size (Mountain Bike): 8*7.5*4cm
Color: Green / Blue / Orange / Black
PACKAGE INCLUDES:
1 x Bicycle Wall Clamp