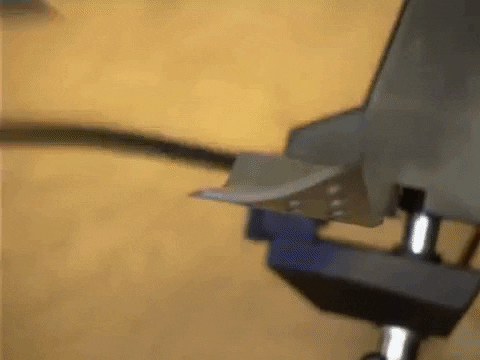 Sharpen the entire cutting surface of your blade in minutes with this easy-to-use rotary tool attachment. It provides the optimum angle to sharpen most blades including kitchen knives, utility knives, bushcraft knives, and even your mower blades! Other garden tools such as shovels, shears, hoes and axes will also gain a new lease on life.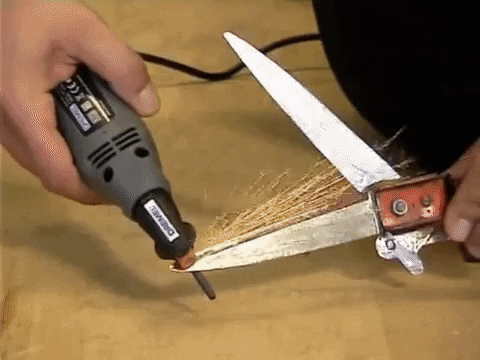 FEATURES:
Angle guide provides optimal sharpening angle for all type of blades
Easily sharpen dull, slow-cutting blades.
The guide helps restore the edge on garden tools such as shears, hoes, and shovels.
Easily screws on to your rotary tool in place of the tool's housing cap.
PACKAGE INCLUDES:
1 x Angle Guide
2 x Sharpening Bits