Give a new lease of life to your boat w

ith the Boat Painting Sprayer!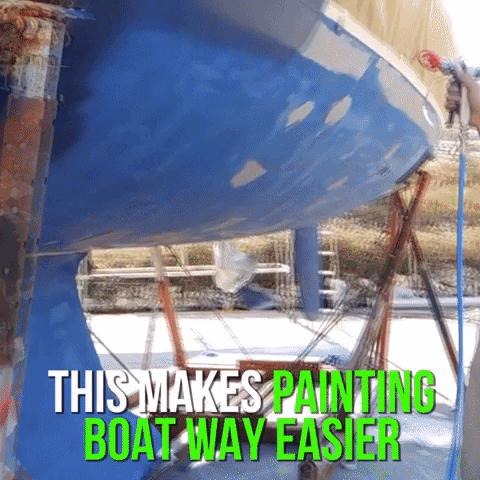 Has your boat lost its charm? Let restore your boat to its former glory with this Boat Painting Sprayer. It helps you achieve a beautiful and professional boat painting job quickly. Comes with a versatile nozzle that can be used to spray countless materials and projects. This sprayer allows you to adjust the volume by turning the regulator on the trigger of the spray gun to achieve a smooth material flow. Grab yours now and this sprayer is all you need for your next project!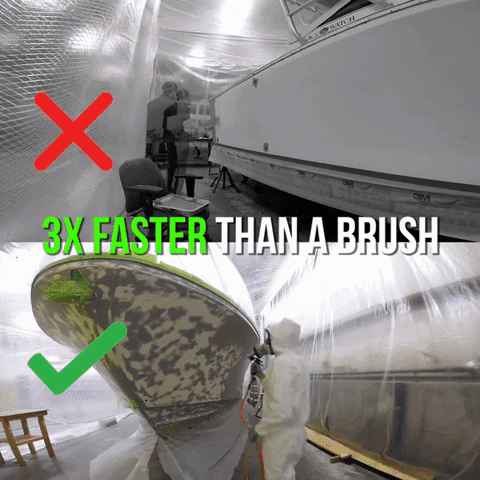 FEATURES:
SUPERIOR PERFORMING: Utilizes a two-stage, indoor/outdoor rated air turbine to provide a fine finish on your surface.


SUPERIOR NOZZLE: Comes with a versatile nozzle that can be used to spray countless materials and projects. The nozzle is durable and long-lasting compared to cheap alternatives. This one nozzle is all you need for your next project!


PERFECT FLOW EVERY TIME: Adjust the volume by turning the regulator on the trigger of the spray gun to achieve a smooth material flow. You can also adjust the spray pattern to spray horizontal, vertical, or round.


USE WITH A VARIETY OF MATERIALS: Applies thin materials such as stains, sealers, urethanes, varnishes, and lacquers. Also sprays latex paints, some thinning may be necessary
PACKAGE INCLUDES: 
1 x Boat Painting Sprayer