Have you ever tried to open a bucket lid and hurt your own fingernail? That's common, and prying a bucket lid with a flathead screwdriver isn't a good idea, as it causes permanent damages towards the lid and you might not be able to use the lid anymore!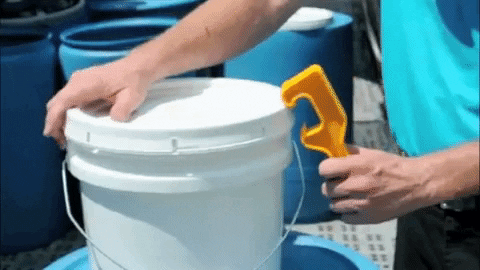 The Bucket Opener is specially designed to open any bucket with ease and never hurt any of your fingernails again. The right tool for the right task, this lid opener won't cause any damages towards your lid, so that your lid is good in condition to reuse.
FEATURES:
Ensures a tight grip.
Durable plastic construction.
Quickly opens lids saving time vs. using a screwdriver.
Ergonomic design puts less stress on hands and arms.
Reusable.

Professional open lid wrench. 
PACKAGE INCLUDES:
1 x Bucket Opener