The Invisible Tear Off Knife!
Vinyl wrap is becoming more and more popular among car enthusiasts who want to dramatically change the look of their vehicles. Applying a vinyl wrap to your car can be an excellent way to improve the visual satisfaction, but it can also be a good protecting for your investment.
This Car Vinyl Knifeless Tape definitely is a must tool for you to have if you are a DIY lover who loves to do vinyl wrap by yourself. It is great for you to wrap your love car by yourself. Easy to paste and tear off, no mark left, no knife needed, zero risk for your car. It can be broken with hands for faster application.
FEATURES:
Durable- It is made of high molecular fiber. The effect of this product exceeds the knife or the plotter. And looks more neat and artistic.

Adjustable- This tape allow you to leave a sharp, clean edge. Easily to create any kinds of striping, accents and designs line. 

Zero Risk- It is mainly apply to design the car surface, which can be adjust various directions. The product is so professional that it will not make any damage to your car paint. Perfectly safe, blade-free cutting! Removable and re-position without leaving residue.

Translucent-This tape is in translucent so you can see exactly where your line is, how is the shape you design, and re-position the cut line as needed.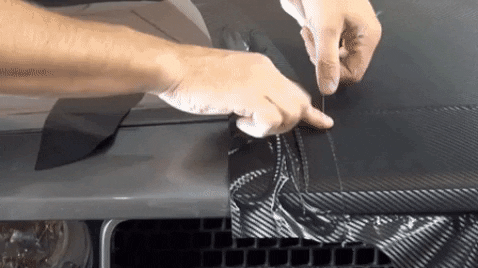 SPECIFICATIONS:
Material: PVC Tape
Color: Translucent Green
Size: 5m x 3.5mm
PACKAGE INCLUDE:
1 X Car Vinyl Knifeless Tape