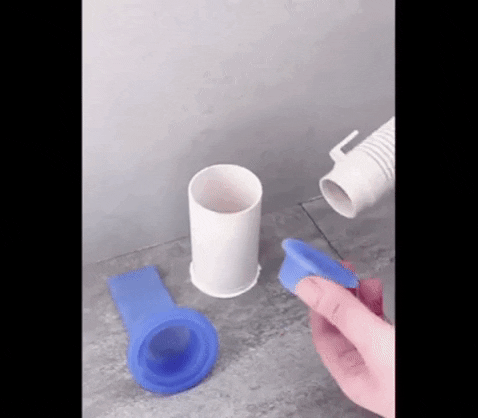 Introducing Deodorant Drain Filter, a perfect tool to stop drain smell, sewage gas, and bugs from bathroom and kitchen drain. Features innovative V-shape and closing bottom design to prevent odor and drain backflow. The bottom of the tube can open and close automatically under the effect of water gravity. This filter is made of high-quality silicone that is durable and long-lasting. You can also cut the length of the tube to fit the internal drain system.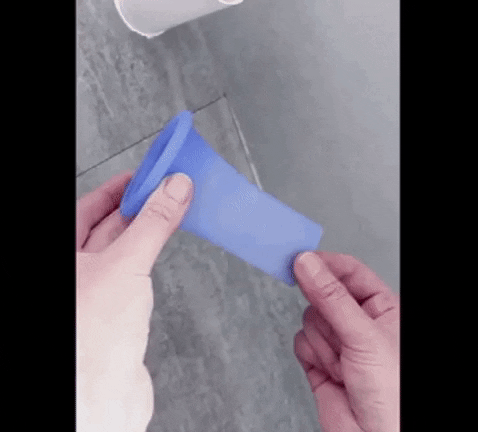 Features:
New solution for sewer drainage - It is the best choice for drain trouble. Easy installation with no alteration to existing outlets. Let you stay away from bad smells.
Automatically open-close design - Used of gravity theory and silicone specialty, this filter is designed to V-cup shape, ensuring the smooth draining, and automatically close after drain.
Practical functions - Effectively block sewage gas, stinking smell, and bugs from the drain. Prevent the drain water from backing up, anti-water leakage and overflow.
Wide application - As sewer is connected with the underground septic tank, unhealthy things may enter the room from the smelly drain. So it is necessary to install drain seals in the bathroom, kitchen, toilet, shower room, basement, garage, and laundry room.
Environmental concept - The body of the grate seal is made of good quality silicone that is environmental-friendly, durable and long-lasting.
Package Included: 1 x Deodorant Drain Filter