Jurassic World-Dinosaur Age!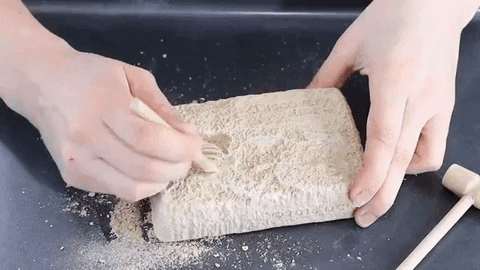 Opening the door to Jurassic World with our Dinosaur Fossil Excavation Toy!
Enter this fascinating world of discovery, archaeology, and dinosaurs. The kit is a wonderful educational journey as well as being jolly good fun to complete! Discover the past and the exciting world of dinosaurs! Your kids must like this dinosaur fossil digging kit.
FEATURES:
More description of our Dinosaur Fossil Excavation Toy-
🦖Incite Kids' Curiosity - This toy let the children curious about what they will dig up from it. Every time they dig a dinosaur bone it is a surprise and excitement. These perfect and realistic dinosaur pictures can fully satisfy the curiosity of children. Jurassic history is waiting to be discovered.
🦖Nurture Patience - These Dinosaur Fossil Excavation Toys will help your kid to learn patience and 3D thinking, improve fine motor skills. Let children learn the fun and functions of archeological excavations by tapping, brushing, and shoveling.
🦖Cultivate Operational Ability - The fun of digging dinosaurs is not just the digging process. The excavated bones need to be cleaned and assembled, which can not only improve the child's mobility but also improve the child's memory and increase the baby's self-confidence.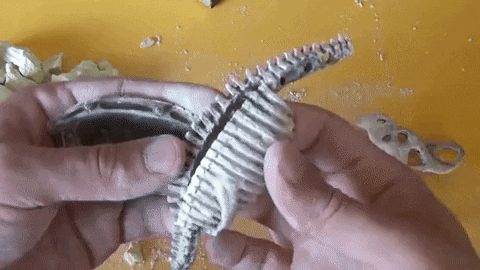 🦖Archaeological Excavation - Let children learn the fun and function of archeological excavations by tapping, brushing, and shovel, and training their senses. Understanding more about dinosaurs and understanding nature is of great teaching significance.
🦖Environmentally Friendly and Safe Material - These realistic dinosaur toys are made of durable, BPA-free vinyl-based, non-toxic plasterboard. This creates a realistic dinosaur model set. Hours of worry-free games for children.
🦖Perfect Gift for Children - This dinosaur character toy set is very suitable as an educational toy that stimulates the imagination and creative thinking. Each animal is full of adventure and playfully stimulates the imagination. In addition, these dinosaur toy sets can also be used as decoration in the room.
SPECIFICATIONS:
Material: Plasterboard & Plastic
Dinosaur Type: Tyrannosaurus, Triceratops, Parasaurus, Raptor, Diplodocus, Spinosaurus, Stegosaurus, Ceratosaurus, Centrosaurus
Package Size:5*14*4.5 cm
PACKAGE INCLUDED:
1 x dinosaur fossil
1 x chisel
1 x hammer
1 x brush