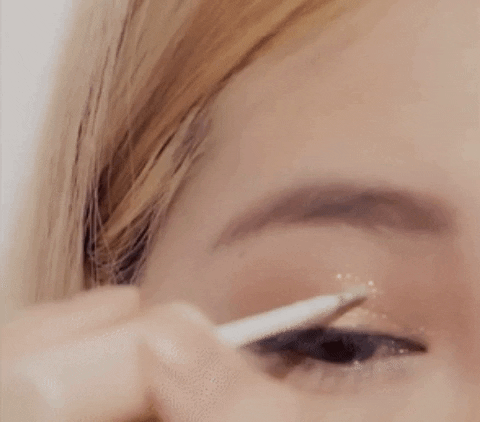 Create a charming, invisible and most natural double eyelid effect with this Double Eyelid Magic Pen. This cream dries in a second and turns 100% transparent to create customized double eyelids without leaving any scar, glue or tape residue. You can freely control the eyelid size to perfectly fit your facial contour and make it more vivid.
Features:
Invisible Double Eyelid Effect - This cream becomes transparent within 10 seconds and becomes invisible for the flawless double eyelid.
Super Creamy - Easy to layer and blend with velvety soft and smooth cream. 
Long-Lasting - Waterproof, sweat-proof and grease resistance. 
Able to apply makeup on dried eyelid cream.
Include a Y-fork stick to make false eyelashes or eyelids more natural and beautiful.
Suitable for All Types of Eyelid - Works for hooded, protruding, wide-set, single eyelid and more. 
Package Included: 1 x Double Eyelid Magic Pen