Nothing is better than a versatile trimmer head that fits every purpose for your lawn!
Keep your lawn in shape with the Dual-Use Trimmer Head, this trimmer head is like having a lawn crew to trim the grass, to cutting the hedges, and tilling the garden. Unlike common trimmer head, the Dual-Use Trimmer Head comes with nylon cable slots, a pair of plastic trimmer as well as metal one to fits every purpose for your lawn work!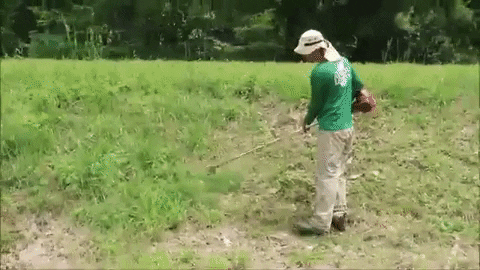 Features:
SIZE: diameter about 28cm/11.02
ROPE: about 2.0-3.0mm/0.08-0.12in
HYBRID SYSTEM: Plugin trimmer line to cut through lawns, or attach the included blades to slice through the light brush. Maintain most types of lawns.
NO TOOLS REQUIRED: Replacement is fast and easy with the included converter rings. Simply screw in and you'll be ready to go.
SWIVEL HEADS help reduce damage to the strings by absorbing shock sustained from running into fences or concrete.
COMPATIBLE WITH 0.095" TRIMMER LINE: You can use different brands on this head, as long as the size matches. Cut it, loop it, then use it until it wears out
Make low grass and make the grass grow more neatly.
Package Includes: 
1 x Trimmer Head

3 x Plastic Blades

3 x Metal Blades

3 x Nylon Cables