A dust-free sanding kit that delivers consistent sanding results while eases your work!
Dust-Free Hand Sander Kit is their most popular medium-sized vacuum block, suitable for most general-purpose uses. It allows you to hand sand wood, paints, and coatings, plaster, and drywall, whilst you collect the sanding debris with a dust extraction vacuum. The Dust-Free Hand Sander Kit extraction holes through which the sanding dust is directly sucked up and removed from the surface. This contributes to a dust-free working environment which considerably speeds up the sanding process.
FEATURES:  
Easy to Operate - Dust-free hand sander kit is comfortable to hold, not tired, not grind, suitable for long-term operation.
Dust Collection Function - It can achieve dust collection function by connecting dust removal holes and dust collection pipes.
Easy to Carry - It is lightweight, easy to carry, flexible, and not easily deformed.
Widely Used - The sander kit is suitable for wood polishing, household cleaning, car repair, finishing, and grinding.
Ergonomic Shape - Dust-Free Hand Sander Kit requires less exertion, it even sits perfectly in the hand.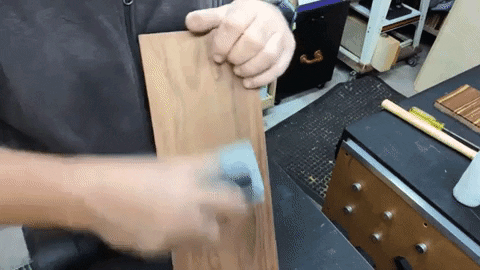 SPECIFICATION:
Material: Plastic
Color: Random
Sander Kit Size: Approx. 70*198mm / 7.9*2.8inch
PACKAGE INCLUDE:
1 Unit X Dust-Free Hand Sander Kit