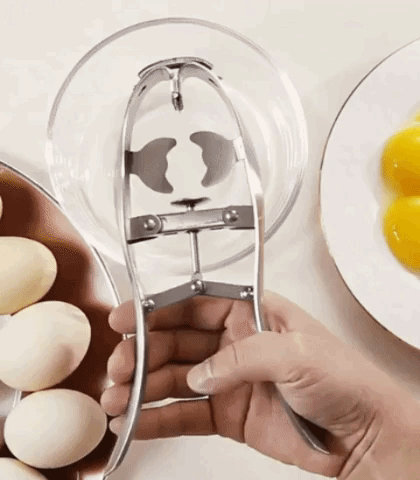 Why spending your precious time cracking eggs and dirty your hands? Introducing the Egg Opener, the perfect tool for cracking eggs! This Egg Opener works cleanly, simply place an egg on the opener, squeeze the handle and watch the tool do it's work!
Made of 304 stainless steel & dishwasher safe, this opener removes egg shells easily, use them in baking without struggling. This tool made cooking eggs a much easier task.
Perfect eggs tool , no more fuss or mess!

Easily cracks and pour the egg out. 

Hygienic, comfortable and durable 304 stainless steel.
Package Includes: 1 x Egg Opener