Electric Drill Chisel Set is the professional toolset for your carving projects, mainly used for wood, furniture, sculpture, carved antique flooring, potted plants, toys, figures, 
and other sculptures. 
This electric chisel needs to be supported by a drill or rotary tool with the removable flexible shaft to use. 
Each electric chisel comes with 5 knives and a small wrench. Work with the Electric Drill Chisel Set today to 
save time and effort!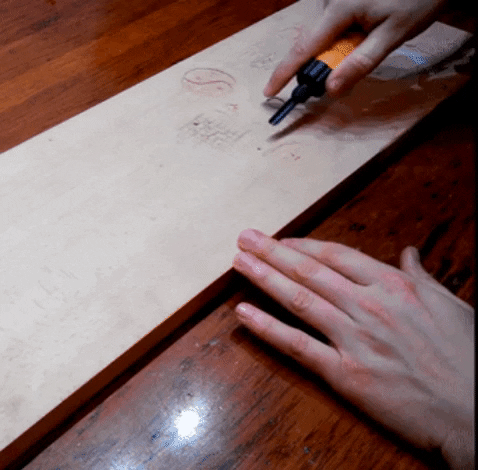 Electric Drill

 

Chisel Set
produces ultra-high-speed micro-vibration 25,000 times per minute and it is 3 to 5 times faster working on your projects compared to normal chisel, most importantly you won't felt tired!
Features:
3 to 5 times the speed of engraving, without fatigue.

High-speed vibration of 25000 times per minute

Can save two-thirds of the force of usual hand-carving.

Solid structure, efficient cooling & safe.
Note:
To be equipped with a flexible shaft, because the chisel cannot work alone. 

Need a drill or rotary tool with flexible shaft (speed not higher than 12,000 rpm).

DO NOT overbend or compress the flexible shaft.
Package Includes:
1 x Electric Drill Chisel

1 x Flexible Shaft

5 x Chisel Blade