Ends of your 4C natural hair always knotting but you NEVER leave it out? Improper use of traditional hairbrush to brush your hair every day may contribute to hair tangling!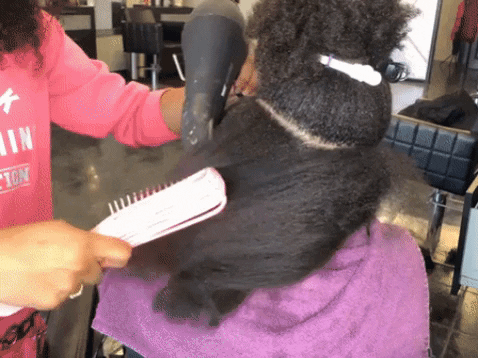 This EZ Detangler Brush is designed for all hair types, especially for 3A-4C hair types. Featuring flexible, separate bristles which detangle hair easily without pulling and damaging hair. It is the easiest solution to end your matted, tangled hairstyles and give you back silky, shiny hair. Suitable all hair types including curly, wavy, coily, kinky, or normal hair. Grab yours now!
Features:
Easy Detangling: Flexible brush heads with separated bristles are specially designed for detangling curly, wavy, coily, kinky, or normal hair without hair damage.
For super Coily / Kinky Hair: Ideal for hair types 3A to 4C (Coily/kinky hair) & those with extremely tangled hair. Also suitable for any hair type. 
For Wet & Dry Detangling: Suitable for both wet and dry hair. You can use it as a daily hairbrush. For better haircare, use it when you wash your hair to remove tangles while massaging and cleaning the scalp.
Comfortable Grip: Non-slip rubber grip provides you comfortable and precise control.
Package Includes: 1 x EZ Detangler Brush