Create your own batik designs - make truly one-of-a-kind pieces!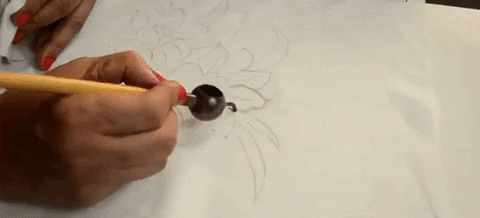 This simple batik pen allows you to bring your most intricate batik designs to life and is perfect for printing on all surfaces. No matter fabric or pottery, it is easy to use and distributes wax precisely and evenly for best-looking results. A fine stainless steel tip, smooth wooden handle and metal pen come together to form an easy-to-use tool. Suitable for all types of wax printing on a variety of surfaces. Learn a new hobby and start decorating your shirt with the help of this Fabric Printing Batik Pen!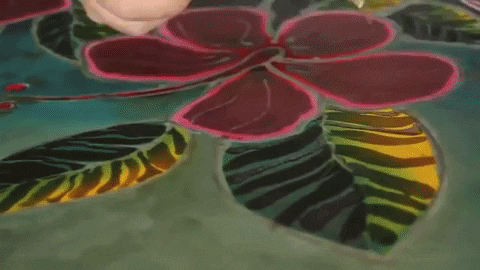 Features:

UNLEASHES YOUR CREATIVITY


Easy to maneuver and helps you trace your drafted design faster.
Equally and easily distributes wax on cloth for better results.
The tip holds melted wax perfectly without having any trouble.
OPTIMUM CONVENIENCE BUILD


Durable and precise stainless steel tip.
Ergonomic handle body that avoids hand fatigue.
Lightweight, small in size, and very mobile, too!
WIDE-VARIETY OF USES


Perfect for wax printing, batiking of fabrics, and even on pottery!
Allows you to trace and wax paint almost ALL kinds of design on different surfaces, too.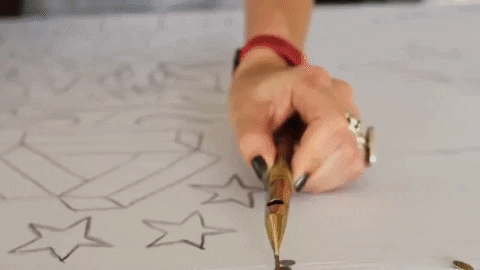 Specifications:
Material: Stainless Steel / Wood
Product Size: Approx. 17 x 4 x 2 cm / 6.69 x 1.57 x 0.79 inch
Package Includes:
3 pcs x Fabric Printing Batik Pen