Tired of cleaning algae in your fish tank? Detailed algae removal might take 30 minutes to 1 hour to complete!
Introducing the Fish Tank Scraper, the new generation of magnetic scraper that allows you to clean your fish tank without immersing your whole arm into the tank! Plus, it's much more efficient compared to those stick scrapers as you perform shorter strokes!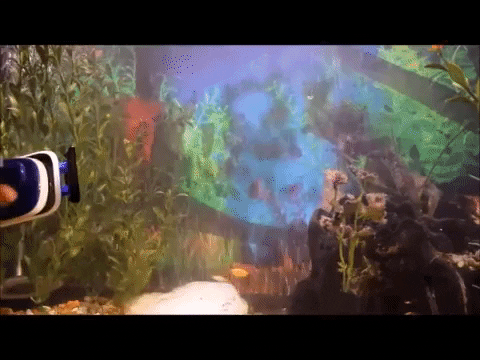 The buoyant design of the scraper eliminated the problem of sinking scraper and the super strong magnets are specially designed to fits with any glass thicknesses usage. Non-slip griped handle improves your cleaning experience!

FEATURES:
Clean algae off from the inner side of your aquarium, it's fun and easy!

The strong magnetic force causes the scraper to follow the outside handle. Just wipe from the outside, and the inside is cleaned!

The inner piece has good water buoyancy for easy retrieve.

IMPORTANT: Made for common glass fish tank. Not for acrylic and low iron glass. 
PACKAGE INCLUDES: 1 x Fish Tank Scraper