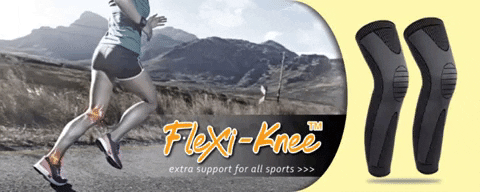 Knee pain is a silent epidemic affecting a quarter of the world's population. The real problem lies in inappropriate mechanics. It happens to both athletes and regular folks, basically, just about anyone!
The trick is to walk correctly with the right kind of support.
A one-of-a-kind knee brace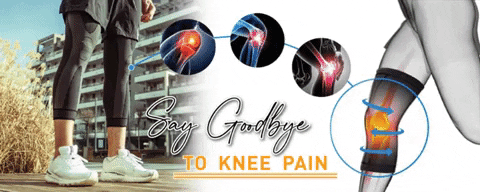 Many knee braces out there are bulky and does not address the root of the problem.
Flexi-Knee™ is an orthopaedic knee brace made with light and flexible alloy material. It is designed to correct the knee's faulty mechanics by holding the knee in position and preventing over-flexion during movement.
Wearers will immediately feel a lifting sensation where a lot of force is taken off the knee. Simply wear it on and walk with ease!
BENEFITS:
✔ RELIEVE JOINT PRESSURE - Compression is proven to promote muscle recovery and injury prevention. Relieves muscle stiffness, extra soreness and offers rejuvenating relief from arthritis, osteoporosis, tendonitis, and knee joints, our Knee Protector Sleeve will allow you to perform at your peak in all situations.
✔ REDUCE LIGAMENT STRESS - Less muscle fatigue and damage with graduated compression fit for circulatory benefits, faster recovery & injury treatment, reducing knee instability in the anterior, posterior, medial, and lateral ligaments. 
✔ STRONGER LIFTING POWER - Allows you to lift your knees easier when bending or squatting both legs, providing a noticeable boost when lifting heavy objects.
✔ PLAY BETTER & FASTER - Get the extra support you need while hiking, biking, working out, and many more. The versatility of the Flexi-Knee™ is endless!
FEATURES:
✔ HIGH-QUALITY FABRIC - 68% Nylon Fabric and 32% Spandex. 
✔ COMFORTABLE - Lightweight, Breathable & Adjustable comfort fit with quadruple elastic stretch that won't roll, slide or slip. No skin irritation or itchiness.
✔ 3D TECH - High quality, anti-slip double stitching texture technology provides superior mobility, comfort & durability. Allows for hours of continuous use.
✔ ODOR RESISTANT - Hypoallergenic, moisture-wicking fabric resists odors and bacteria. 
✔ MACHINE WASHABLE - Easy-to-remove sleeves can be machine washed, air-dry only.
✔ PROTECTION - This compression sleeve retains warmth and provides comfort, superior flexibility & durability for daily wear.
✔ PERFORMANCE - Enhance Oxygenation of blood to increase muscle performance & accelerate recovery of injured muscles, joints, etc.
SPECIFICATIONS:
Color: Black
Gender: Unisex
Size: