A perfect tool for builder, craftsman, or DIYer to solve the hard measuring problems.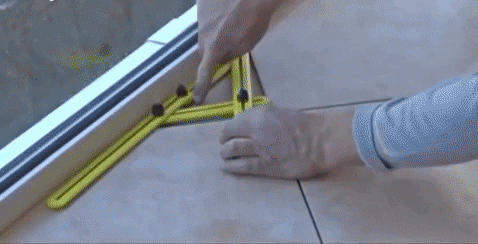 You now no need to create a new template for each new job or have to measure the same angles over and over again, this Foldable Multi Angle Ruler saves your time by creating the template you need. It is perfect for precise and accurate angle measurements for all angles and forms both inches and centimeters. Easy to mark a layout in tile, brick, stone, lumber, laminate, and more. It utilizes a unique tightening mechanism to allow for one-handed operation. This amazing tool makes your handwork easy than ever! No linger complicated lengths and angles.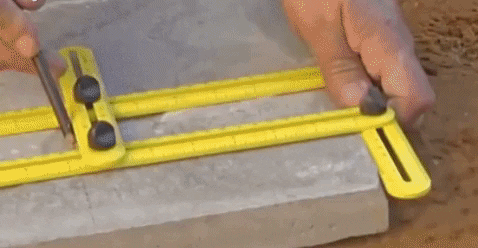 Features:
EASY PRECISION MEASURING: Just simply form this tool to fit the space you're measuring. Then tighten to lock into place, and use to mark your workpiece for accurate cutting.
SAVE TIME AND EFFORT: This tool quickly and easily adjusts to fit all shapes and angles. Measures both inches and centimeters, to avoid measuring the same corner over and over again.
INCREDIBLY VERSATILE: Equipped with 4 adjustable, 2-sided arms, you can create a custom stencil for every job. Use it to mark tile, flooring, bricks, lumber, laminate, metal, and more.
TOP QUALITY, STRONG AND LIGHTWEIGHT: Made of fiberglass-filled nylon, it is tough and durable to outlast any job, yet light and compact enough to be easily portable.
EASY TO STORE AND CARRY: When you finish the measurement, fold it down for compact storage.
APPLICATION FOR PEOPLE: Measuring and layout tools for builders, craftsmen, or DIYer. You can put the ruler to any shapes that you want to measure both metric and centimeters. 
Package Includes: 1 x Foldable Multi Angle Ruler