The biggest frustration with driving is the constant need to spend money on fuel. Filling it up every other day, physically burning money. Increases in the price of gas will cost the average vehicle owner hundreds if not THOUSANDS each year. But what if there was a way to SAVE instead? 
The Universal Car Fuel Saver is a powerful optimisation device that can be inserted into your car's Cigarette Charger - reducing your car's fuel consumption and saving you money by stabilising the electrical system in your car.
Fuel Saver optimizes and improves the performance of the cars electrical circuit. The benefit of stabilizing the car's electrical system is that the engine delivers a steady spark. The result is less cost of the car, less fuel and cleaner emissions leaving your car functioning more efficient. The design of the Fuel Saver instantly stabilizes your car's electrical system, causing the engine to deliver equal non-interference voltages. The power is increased, the consumption decreases and the harmful emissions are limited.
Fuel Saver uses capacitors to store energy to run your car's electrical systems, thereby taking load off the motor, especially at idle. Mazda has recently employed this technique and it has caused a significant increase in fuel economy as part of its SkyActiv system.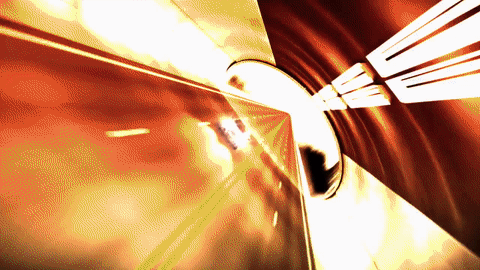 The Universal Car Fuel Saver can save up to 30% of fuel with no set up required. Simply plug it into the Cigarette Charger, and you are good to go. This device is an essential for any car owner who wants to save big on their fuel costs. 
"Capacitors are now being used by auto makers to store and release energy in order to improve MPG. Mazda has recently introduced this in their SkyActive I-Eloop system..."
HOW IT WORKS?
The components of your car's electrical system are interconnected. To improve the performance of your vehicle, there should be no electric circuit disturbance. Many vehicles are disturbed due to many additional devices, batteries, candles and other parts.
In order to maintain an optimal environment for the electrical system and reduce fuel consumption for 100 km, your car needs stable, uninterrupted voltages.
Fuel Saver instantly stabilizes your car's electrical system, and the result is a better turn on the car with less fuel consumption. When the car's electric system is stabilized, one of the biggest advantages is that the engine delivers equal non-interference voltage and results in lower fuel consumption. The power is increased, the consumption of 100 km decreases and the harmful emissions are limited.

FEATURES:
Worry no more about heavy fuel consumption: this device will give your fuel hungry ride a new lease of life. 
Simple design and operation: plug in the device and start up your engine, begin to see improvements immediately. 
Compact, modern design which won't disturb the look of your interior. 
Saving on fuel: Saving on emissions. Do your bit and reduce your carbon footprint while saving money!
"Drive the Golf IV 1.9 TDI and after I turned on the Fuel Saver the engine works better and quieter than before... "
PACKAGE INCLUDED:
1 x Universal Car Fuel Saver