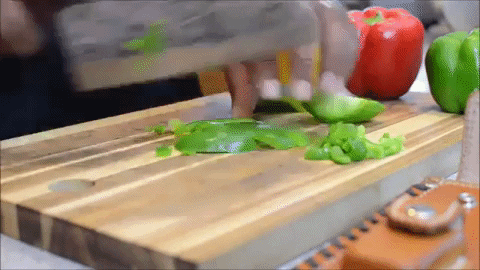 This unique, exclusive and hand-forged knife, called the Serbian Chef's Knife is any chef's dream! Hand Forged Serbian Chef's Knife is one of the popularity of Serbia as it is considered as the "traditional cleaver" that Serbian has been using for decades! Forged and ground by hand from Serbian Sarschach Steel from the far east by experienced blacksmiths, chop and hack anything with this multipurpose hardened carbon steel blade made for everlasting sharpness, wear resistance and toughness.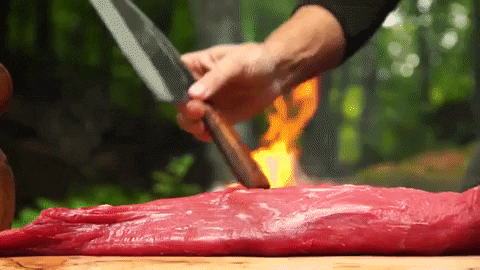 Whether it's veggies, meat or even wood, it cuts effortlessly through everything. This is really going to be the last knife you'll ever use! It has 
the perfect
 weight, feel, balance, sharpness, finish and is extremely pretty. Even great for outdoors.
FEATURES:
HAND FORGED AND HARDENED - This unique and rare knife is forged and ground by hand and heat-treated using traditional Master Smithing techniques. The ancient quenching technology passed down from generations to generations makes the knife's rigidity as high as HRC60±2, which is much higher than the standard HRC52±2 for knives made mechanically. In addition, the physical density and rigidity of this knife are greatly enhanced by the repeated hammering performed by experienced blacksmiths.
MULTIPURPOSE - Could be used to chop or hack anything at all. Right from veggies and meat to even wood!
EVERLASTING SHARPNESS - This knife is sharpened manually by experienced artisans with decades of experience by using natural knife grinders mined from Balkan Mountain Ranges of Serbia. Compared with kitchen knives made with mechanical ways, the service life of this knife is much much longer! 
HIGH CARBON BLADE - Forged with High Carbon Steel for better wear resistance and toughness.
TOUGH, DURABLE AND BUILT FOR ANY SITUATION - Each knife is handmade to withstand even the toughest of situations anytime, anywhere. Due to the quenching methodology used by the blacksmiths along with the unique forming technology with different heating methods, the equilibrium between the rigidity and tenacity of this knife is guaranteed to make them more tough and durable. You won't have to use another knife ever again!
Package Includes: 1 x Hand Forged Serbian Chef's Knife