Correct shooting position and accuracy training with Handy Snooker Laser!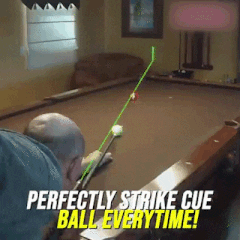 By placing a crosshair on the ball at which the cue is aimed, you'll never swipe a shot again! No more underperform at ball-'n'-table games like pool, snooker, and billiards anymore! Improve your skills with this Handy Snooker Laser now! It can help you cover every possible angle and length of the shot. The Handy Snooker Laser is designed to draw a line up the table too, straight shots will be easy.  A beginner in the game can be an expert in no time.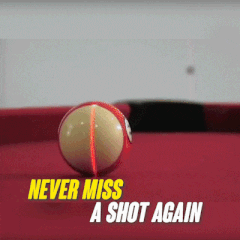 FEATURES:
Eliminate Visual Errors - Laser spotting, clear aiming position, help the practitioner to establish the correct targeting habits and methods.
Understand The Principle Of Goals - With the laser guidance, which position to hit the ball, clearer and clearer. Improve your striking skill and angle with the laser pointer.
Precise Guide For Lining Up Shots - You can cover every possible angle and length of shot! Better still, the laser is designed to draw a line up the table too, so straight shots will be a doddle.
Correct The Rod Action - When the ball is attached to the laser sight, all the slight deviations in your swing are reflected by the laser. Let you see the wrong action that you have previously ignored.
Perfect for novice shooters as well as professionals - The snooker laser is a must-have for anyone regardless of plinking or shooting competitively.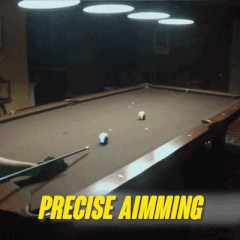 SPECIFICATIONS:
Product Dimensions: 2.25" x 0.75" / 57mm x 19mm
Range: Approx. 330ft/100m
PACKAGE INCLUDED:
1 Unit x Handy Snooker Laser