The Headlight Drill Polishing Kit is a favorite choice for numerous car lovers to apply it to car polishing, maintenance and facial. Periodical buffing and waxing by the sponge polishing pad can make your car stay beautiful appearance for a long time. Moreover, the sponge pad has fine porosity, elastic, and water absorb ability, so you can add polishing liquid to it and achieve better polishing effect.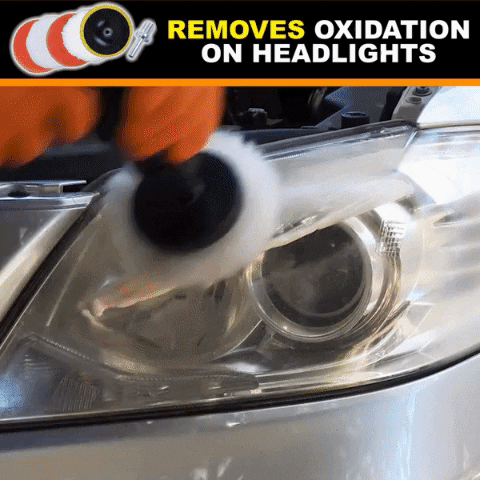 Features:
Professional sponge and woolen pads kit is directly used for car polishing buffing and waxing, which can be easier and faster to clean and improve their lightness.

Comes with adhesive backing pad and thread drill adapter, you can change pads just in seconds.
Advanced manufacturing technology, soft and fine workmanship, not damage the surface.
It is washable, reusable, economical and practical.
Easy to replace and assemble, perfectly matched with your polishing machine.
Package Includes:
1 x Flat Sponge Polishing Pad
2 x Wood Polishing Pad (Thick & Thin)
1 x Wave Sponge Polishing Pad
1 x Adhensive Pad
1 x M10 Drill Adapter