HEAT TRAPPING SWEAT VEST
Are you on your journey to losing weight and improving your physique? What if you could supercharge your workouts and any type of physical activity without extra effort and get quick results by shedding pounds fast?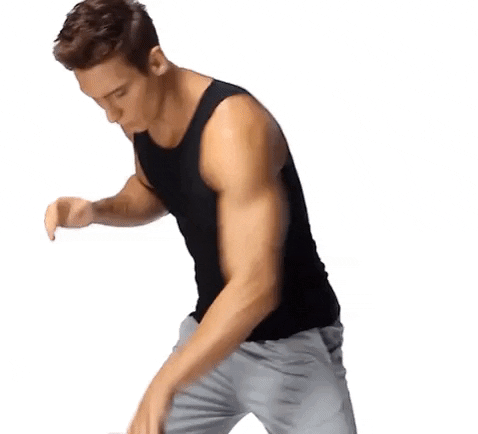 Now our heat-trapping sweat vest can help you! The Advanced Sweatwear that uses your natural body heat to promote sweating. Combined with a workout routine and a healthy diet, you are guaranteed to burn more calories and lose weight, achieving your weight loss goals in a short time.

Besides, this sweat vest is suitable for Zumba, yoga, workout, gym, fitness, exercise, running, jogging, cycling, and many more sports. You can wear the heat-trapping sweat vest alone or wear it under daily clothes. The heat strapping sweat vest is the ideal workout gear!
FEATURES:
TWO LAYERS FABRI DESIGN: The inner thermogenic polymer fabric increases your core temperate to promote sweating. The outer performance compression fabric instantly slims and shapes your figure. Finished with an anti-slip waistband to ensure it stays in place and doesn't shift on your body, especially during intense workouts and this vest is exceptionally flexible.

ADVANCED POLYMER MATERIAL: This sweat vest combines an exclusive blend of performance compression and polymer fabrics to boost your natural body heat and stimulate sweating with any type of activity. Wearing this vest while working out or performing daily activities, creates a hot sauna-like experience. Your body temperature will rise, promotes sweating to shed water weight, and shed pounds fast. It makes you sweat more which also helps with detoxifying and cleansing your pores.

QUICKLY DRY & NO SMELL: The polymer material repels misture to quickly dry and stay fresh so that you won't feel wet from the excess sweating. Compared to low-par neoprene alternatives, this sweat vest doesn't smell, dries quicker, incredibly light, comfortable, and it's machine washable

BODYBUILDING FUNCTION: The sweat vest provides the perfect amount of compression for the covered area, helping to enhance your abdominal and pectoral muscles. It's also making your waistline look slimmer and tight, help correcting posture during daily activities, make you look more energetic. The heat-trapping sweat vest is your ideal workout gym clothing.

COMFORT & VERSATILITY: The heat-trapping sweat vest has been designed so that it's incredibly light and comfortable to wear even for a long time. It moves freely with your body during workouts at the gym or at work. It featuring a tank top style you can wear it under your clothes completely hidden, also just wear it alone. Wear this to work out for your next Zumba, gym, running, fitness, weightlifting, and other sports, it helps your workout more efficient and gets results fast!
PACKAGE INCLUDES: 
1 x Heat Trapping Sweat Vest