Protect your personal privacy! Give you a more secure environment!
We live in a high-tech era and come into contact with various people every day, we need to learn to protect ourselves and our loved ones. We also need to take some measures to protect our privacy. For example, Hotel, Lockerroom, Senior meeting room, Car, Government, etc.
We need a Hidden Camera Detector! This Hidden Camera Detector is a professional anti-spy equipment.
It can detect and locate a spy camera lens through laser scanning. Windows host can be seen through the eyes of all within sight of the camera facing the camera.  The dual-mode detector can detect and locate any wired, wireless hidden camera, and RF device with a working frequency between 1MHz – 6.5 GHz, including GSM, VHF, UHF bugs, trackers.
FEATURES:
Accurate & Speedy: It can accurately detect the position of most illegal spy devices within a few minutes, such as hidden cameras, audio bugs, and GPS tracking. it can effectively prevent eavesdropping and personal privacy leaks.
High Sensitivity & Adjustable Threshold:

 

With the new upgraded sensitivity chip, the detection range is wider. By adjusting the potentiometer, not only can the source of signal waves be detected and found more quickly and accurately, but also prevents being monitored, intercepted, and tracked.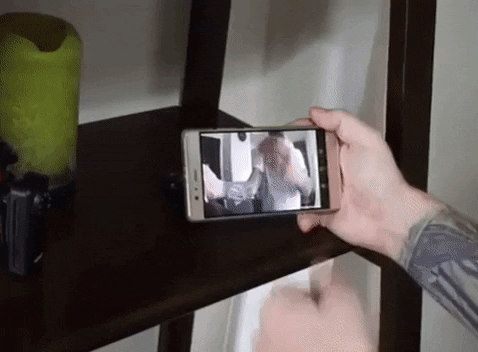 Five Detection Modes & Easy to Use:

 

Sound and light alarm indicator, accurate, and reliable.The closer to bugs the more noise, more vibrate, and the higher the LED level. Efficiently find the suspicious item, to facilitate your private exploration on some special occasions. There are five different detection modes: 
1. Laser detection
2. Vibration (Mute) detection

 


3. Beep detection

 


4. LED display detection

 


5. Headset mode 
Widely Usage & Predictive Risk: Used to prevent telephone eavesdropping, digital eavesdropping, tracking, vehicle eavesdropping, wireless pinhole cameras, wired cameras, electrical appliances, and other sources. Portable privacy protects security.
SPECIFICATION:
Size: 1.8 x 3.6 x 0.7 inch
Weight: approx. 200g
Color: Black
Type of Bulb: LED 
PACKAGE INCLUDES:
1 x Hidden Camera Detector
1 x Earphone
1 x USB Charging Cable