Catch Your "Jerry" With This Smart Tool!
No matter where you live, you can never escape from "Jerry" the mouse. Mice follow like a shadow, especially in Autumn and Winter. The volume of mice will multiply.
To solve your terrifying problem, we provide you this Humane Smart Mouse Trap. It implants with the newest innovative technology which guarantees you a 100% No Kill Mouse Trap. This humane mice trap will catch your rodent's life to ensure your home is safe without having to kill the rodent.
FEATURES:
More description about our Humane Smart Mouse Trap-
100% Humane-

This product does not contain electric current or toxic. The c

atch and release method causes no-kill, no pain, and is cruelty-free.

It is suitable for people who don't wish to harm whatever kind of animal.

Mice Hole Trap Design- This mouse trap opening design used the same design as the mice hole, the mice will find familiarity from it can go into the trap with less hesitation and less cautious.  
Upgraded Quality- Our Humane Smart Mouse Trap has a new design that prevents the mouse from dying by added air holes. It is also made from supper fine ABS plastic material where it will not break easily or being damaged by the mice.
Zero Physical Contact- It also features a design that ensures you don't have any physical contact with the mice. This effectively reduces the risk of diseases or bite that may arise from contact.
Safe To Use- It is also a product that is safe for in-home use especially with children and pets are around. It is safe without using poison, glue, chemical products, or electricity.
Ease of Use and Effectiveness- With a simple bait compartment and a touch-sensitive lever, these live mouse traps are simple to set up and effective to catch. 

Open the tail door & place the bait in the food compartment and after that open the spring door. The mouse is going to enter this trap & the spring door just closes in time.

Reusable And Easy to Clean- Our mouse traps are super easy to clean as it is waterproof and can be washed by detergent and water, then just rinse it. Hence, no virus will be kept and they are ready to reuse immediately. 

The compartments are removable

 and

 can be cleaned with ease.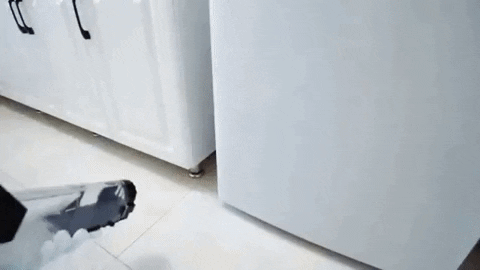 SPECIFICATIONS:
Material: ABS
Color: Black + Transparent
Length: 29cm
Trap Mouth Size: 7.5cm*9.5cm
PACKAGE INCLUDED:
1 x Humane Smart Mouse Trap