No sewing machine? No talent for sewing? No worries! This Iron-On Hemming Strip allows you to hem fabric quickly and easily without a needle or thread. Just grab your iron, fold, and press.


It is sandwiched between two layers of fabric to be pasted and pressed with an iron or hot press. It has stable quality, high adhesion, good breathability, dry cleaning resistance, good washing performance, and no foam. No wrinkles, no glue penetration, soft and elastic feel.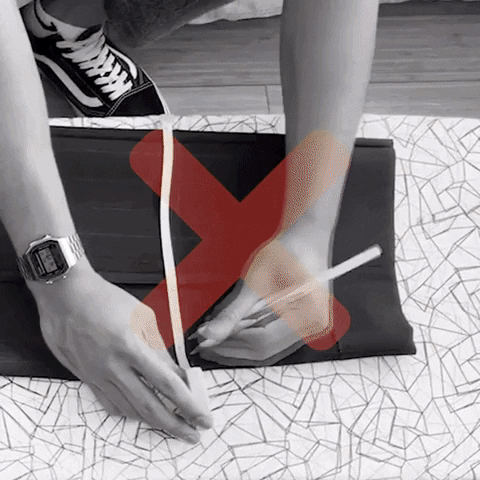 This ingenious and practical Iron-On Hemming Strip makes short work of adjusting pants, skirts, or jackets to the perfect length. Simply measure the spot to hem, put the tape in-between the garment and the hem, and press in place. The fabric is secure, remains elastic, and can be washed or dry cleaned. 
FEATURES:
EASY TO USE: Flatten the clothes, cut a piece of tape and put it into the seams, wet the surface of the clothes, then place the iron on top for about 10 seconds to move the iron back and forth.
WIDE APPLICATIONS: It 

can stick pants, jeans, dresses, skirts, and other various fabrics together, except too smooth or sticky surfaces, such as denim, cotton, etc. Also, good no-sew pillowcases, double backing ribbons, and curtains.

TIME-SAVING & DURABLE: This strip makes strong and reliable work to take place of stitches in most crafts and repairs, resulting in a durable stronger bond.
STEADY SEAL: Help seal cloth tight, the hem is still holding strong after several washes, and the fabric can be washed or dry cleaned
SPECIFICATIONS:
Color: White
Length: 64m (210 ft)
Width: 

10mm (0.39in) / 20mm (0.78in) / 30mm (1.18in)

Working Time: 12-20 seconds

Working Temperature: 150-180°C
NOTE: For best results, do not touch iron directly to the adhesive tape
PACKAGE INCLUDED:
1 X  Iron-On Hemming Strip