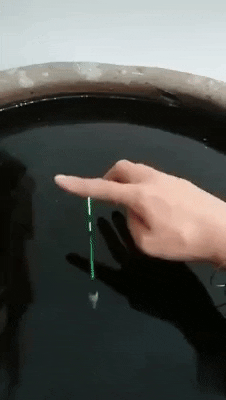 When it comes to night fishing, especially float fishing, a luminous indicator is a must, but the only problem is that the luminous tube doesn't have a long life-span,  the brightness reduces over the time. Well, the LED Smart Fishing Float is a better invention for night fishing, where the LED indicator turns from green to red whenever there's a bite or nibble from fishes! Literally the savior for those night fishing lover!
FEATURES:
Easier to detect any nibble or bite from the fish, the LED indicator turns from green to red.
Perfect for beginners, especially when the light intensity is low.
Automatically cuts off power whenever the float is being removed from the water.
Replaceable 

3V #425 battery.

Durable plastic material, anti-collision, anti-rust and anti-corrosion.