The Best Chrome Cleaner You Will Ever Had!
Every time did washing a car when you just gonna feel satisfied with your work, there is always a spot that will attract your sight. Yes, chrome! Because dirt and gunk show up easily on chrome's shiny finish, so it's important to clean the surface regularly. But it is not easy to do so due to the metal's softness can make it susceptible to damage if it comes into contact with abrasive chemicals.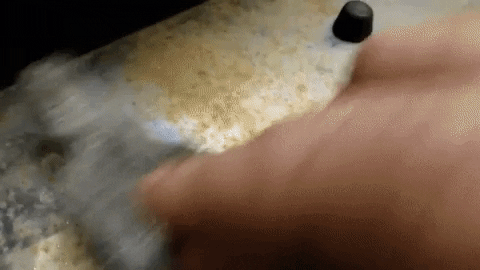 Here comes the best, easiest, fastest, and magic way to remove surface rust from chrome. Using our Magic Chrome Cleaner, you can say bye to the gloomy unpolished chrome in a blink of eyes time! Clean darkened grease or oil of your exhaust in seconds. Super quick and easy. Your chrome will look great. Best of all it will not scratch the chrome or wear it down in any way. Works on cars, motorcycles, bicycles - anything chrome.


FEATURES:
Standard Size - The chrome cleaner is designed in a rectangular handhold size, which is easy to handle, and non-slip.
Durable - It is durable and reusable as it is not easy to break, resistant to water, wear, acid and alkali
Convenient - The chrome cleaner is portable and handy, and suitable for polishing flat and irregular surfaces.
Widely Application - It is suitable for car, motorcycle, bicycle, and etc. For cleaning and polishing metals such as bronze, copper, chrome, stainless steel, and aluminum.
SPECIFICATIONS:Material:
Steel
Color:
Grey
Size:
Approx. length 50cm
 PACKAGE INCLUDE:
1 x Steel Wire Wool