You may have experienced this kind of situation. When you try to fix something on a ladder, you hold the small tools on your hands. These small tools may drop from your hands. Or you may put them in pockets, but it's still inconvenient and time-consuming for you to search these tools you needed.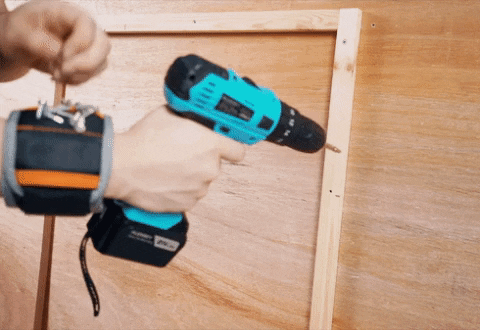 Well, it's time to have a right-hand man for you! Moreover, it's a precious present for your friends and your families. This Magnetic Wristband embedded with magnets that enable you to have all your screws and tools close at hand while you are working.
Material
Made of 100% 1680D ballistic polyester,Magnetic Wristband is embedded with 5 Large magnets, With two small pockets, plastic parts are placed.
Practical design
With 2 storage bags and strong magnetic, it is suitable for carrying the non-metal item, it has an elastic band which can adjust the size to fit for many wrists and can make sure that the wristband doesn't fall off.
Wide application
They are suitable for holding screws, nails, bolts, and some other items, which can bring convenience to workers and handymen, a tool fits for home improvement, auto repair, sewing, mobile phone, computer maintenance and other DIY projects, unisex design that will suit for both men and women.
Package Includes:
1 x Magnetic Wristband