We all know when it's the time of the month, the misery is real: bloating, cramping, mood swings, and more. This Menstrual Cramp Reliever is believed to be a remedy for menstrual pain. Its heat therapy works by relaxing the muscles of the uterus, increasing blood flow, and easing pain. It is suitable for people with menstrual back pain, dysmenorrhea induced by palace cold, cold hands, and feet, cold diarrhea in the stomach, stomach discomfort caused by stomach cold!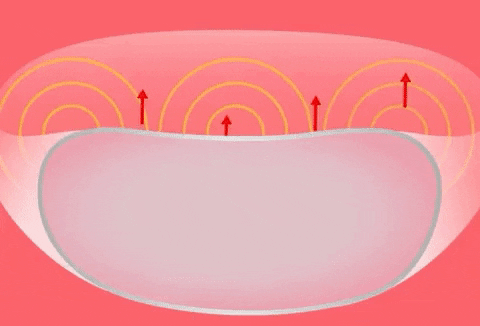 FEATURES:
Premium Material - The portable electric heating pad features used the latest graphene heating chips to replace the traditional heating wire method, thereby shortening the heat up time and circulating a constant temperature by using a high-density uniform heating body.
Powerful Function - The warm belt or pad is made of high-quality breathable Lycra fabric, which is friendly and lightweight, and is very suitable for people who suffer from work, rest, or travel.
Waterproof Design - The heated belt can be washed in water without electric shock. It is recommended to wash by hand and air dry it to extend its service life. Before turning the belt on, turn off the power until the power is fully dry before turning it on.
Widely Application - The adjustable belt is suitable for multiple body parts of hot compresses, including pain relief in the uterus, waist, abdomen, abdomen, arthritis, lower back, neck, shoulders, and arms.
Portable & Washable - Premium soft Lycra fabric, ultra-thin to 0.1 inches, breathable, lightweight, great for indoor & outdoor use. It is hand washable, just air-drying completely before use.
SPECIFICATIONS:
Color: Grey + Pink
Size: Approx. 102*11.5cm / 40.16*4.53in
3 Heat Settings:

The first gear, 149°F (65 °C), for daily uterus maintenance.
The second gear, 131°F (55 °C) for reducing body humidity before and after menstruation.
The third gear, 113°F (45 °C) for women with frequent dysmenorrhea.

3 Vibration Settings:

The first gear, Low frequency massage.
The second gear, Medium frequency massage.
The third gear, High frequency massage.
PACKAGE INCLUDED:
1 Unit x Menstrual Cramp Reliever
1 Unit x USB Cable