Create Beautiful, Custom Made Jewelry In Minutes!
The Metal Stamping Set is made of high-quality alloy steel with high hardness and good wear and gives you that sharp crisp impression. Designed to be used to stamp your own jewelry design for your custom jewelry. The metal letter punch, crisp and easy to read. It is easy to press on materials such as aluminum, pewter, alkene, copper, brass, nickel, silver, wood, and leather.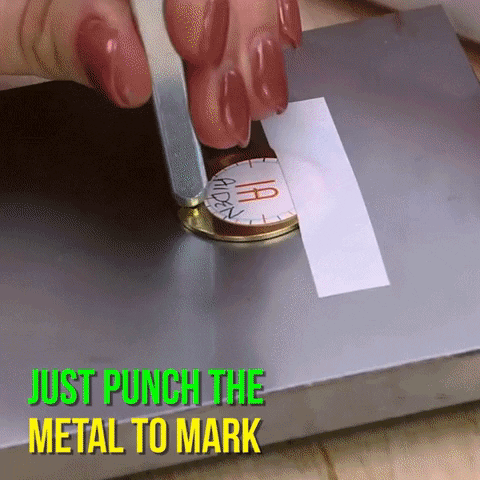 Metal Stamping Set is a great way to share your heartfelt messages with your friends and loved ones. Comes with a box in which every stamp is well organized. It will be easy to find the stamp and keep your workplace always be organized. A great stamping set for festival, birthday, anniversary, or Christmas handmade gift. Grab it now!
FEATURES:
Metal Stamping Kit: Jewelry making kit that includes everything a beginner maker or artisan needs to get started with DIY jewelry and hand stamping
Complete 36 Piece Set: Featuring twenty-six letters, the & character, and nine numbers (6/9 are reversible)
Material: Made of high-quality alloy steel, reduce wear outs, and insures these stamps are long-lasting. Great strength and hardness
Easy To Use: Easily press on materials such as aluminum, pewter, alkene, copper, brass, nickel, silver, wood, and leather
Precisely Machined And Clear Lettering: Every stamp is precisely machined to be clear and legible upon use
PACKAGE INCLUDES:
1 x Metal Stamping Set