The Mini McFly Vib is an ultra-light lure with 3 grams or 6 grams casting weight. The Mini McFly Vib offers an excellent action with very powerful vibrations. In the catch-stop mode, the bait drops to the bottom and the flattened head serves as the bottom bouncer.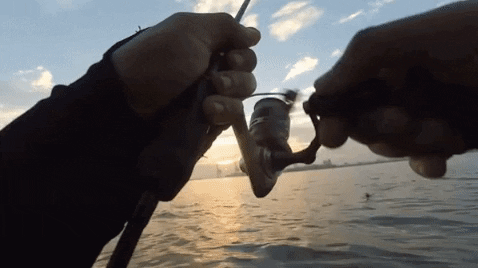 FEATURES:
High Quality - The fishing lure is made of quality metal with good palatability, like an actual fish, which causes the fish to hang on longer for more positive hooksets.
Smooth Design - Its brilliant colors help you match the hatch on any body of water, ideal for any fishing conditions that need an enhanced action.
Lifelike Design - It creates life-like swimming actions in water. The body used the latest coating and surface laser realistic fish pattern with 3D eyes has excellent light lure fish effect.
Practical - The fish lure can control barycenter easily and can be cast far. Smooth and rapid action makes it a powerful catching tool.
Great Gift - Whether for your best fishing buddy, your significant other, this fishing lure is the best present you can think of.
SPECIFICATIONS:
Weight - 3g /6g (Approx.)
Length - 2cm/2.5cm (Approx.)
Color - 3g Red, 3g Gold, 3g Yellow, 3g Black, 3g Green, 6g Red, 6g Gold, 6g Yellow, 6g Black -, 6g Green
PACKAGE INCLUDED:
1 Pc x Mini McFly Vib