An excellent little tool that helps thread hand and sewing machine needles faster and easily.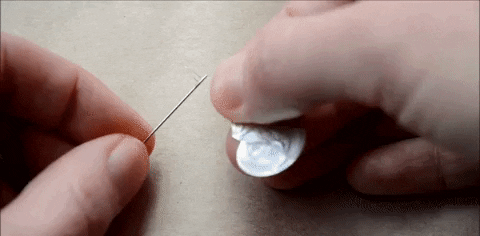 If you're over it with the frustration of attempting to thread a needle the old-fashioned way, try using this Mini Needle Threader. Just insert the wire loop through the eye of the needle, then slip your thread through the larger threaded hole and double it over. When you slide the needle off the loop, it will catch the thread effortlessly, and you can knot it and get right to the stitching without a lot of unnecessary squinting and poking. Features a steel wire that is soft and flexible to use, thin and long which can easily go through most needle eye holes. Designed for anyone with poor eyesight and unsteady hands.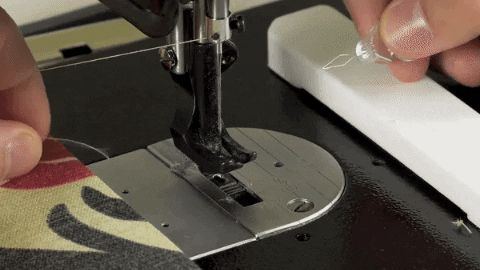 Features:
Needle Work Helper: These threaders are suitable for threading a needle, both hand and machine needles, especially easy for threading those needles with small needle eye. Perfect for anyone with poor eyesight or an unsteady hand. 
Good Quality Steel Wire: It is very elastic. The parallelogram stainless steel is soft that can easily go through most kinds of needle eye holes.
Easy To Use: Simply pop the wire end through the needle head, insert the thread into the protruding wire and gently pull the wire back through the needle. Be careful not to pull too hard. 
Ergonomic Design: Utilising a plastic handle for steading threading. Extra-long wire for easy insertion into hand and machine needles. It is durable and long-lasting.   
Package Includes: 1 x Mini Needle Threader (5pcs) - Random Color