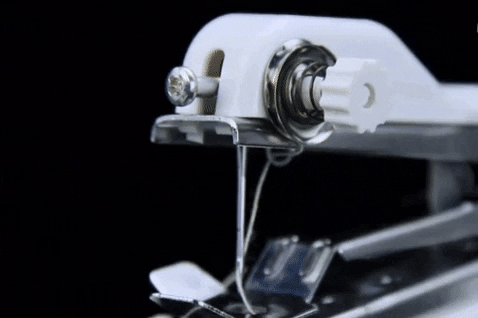 Keen craftspeople and sewers will know how useful a Mini Sewing Machine can be for those times when you need to fix a stitch in an awkward position. The handy tool is designed to reach the places you can't, and makes quick hem fixes so much easier by no time-consuming and needle-threading required! Besides, it is perfect for craftspeople or DIY enthusiasts to use at home.
FEATURES:
Compatible - The mini sewing machine is so compact that you can hold it in the palm of your hand.
Portable - The mini sewing machine can be used indoors or outside. It is small, handy, lightweight and easy to carry around.
Convenient - It's great for quick repairs or jobs that conventional desktop machines can't handle, like repair drapes without taking them down, repair clothing without taking it off, repair bedding without stripping the bed and so much more.
SPECIFICATIONS:
Material: Plastic + Metal
Color: White
Power by: 4 x AA battery (not included)
Size: Approx. 19.5*7.0*3.5cm
PACKAGE INCLUDED:
1 Unit x Mini Sewing Machine