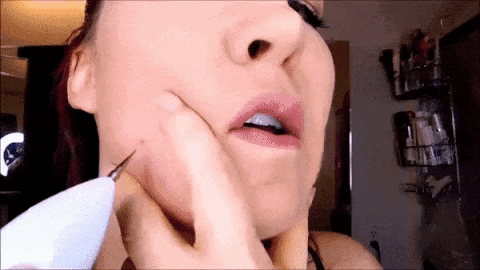 Get rid of unwanted moles, dark spots, freckles, skin tags, warts, and tattoos - easily, immediately, safely, and painlessly! Say goodbye to age spots, moles, freckles, and tattoos with this amazing Mole Laser Removal Pen, and get beautiful clear skin NOW. Mole Laser Removal Pen utilizes ionized carbonation technology, making it quick, efficient, and easy to use - for immediate results. It is specially designed for home use, so you get the results you want, without the hefty cost, inconvenience, and discomfort of (unnecessary) medical treatment or surgery.
FEATURES:
Safe & Effective - Renew spot without burning the skin. Using high-tech, electric ion carbonation functions to instantly sweep freckles, age spots, etc. Renew can be achieved quickly without bleeding, safe, and side effects of cosmetic results.
Easy to Use - Beauty equipment is easy to operate, it can be used anywhere at any time.
Easy Operation with Fast Healing - With 3 levels of intensity, you can adjust our device to treat various skin conditions. Several treatments may be needed depending on your skin condition. Amazing results can be achieved without bleeding and with rapid healing of the skin.
SPECIFICATIONS:
Color: White
Material: ABS
Battery capacity: 1000mAh
Charging method: USB
Host product size: 19 * 2.5 * 2.5 cm (body)
PACKAGE INCLUDED:
1 Unit x Mole Laser Removal Pen