Have you ever had problems measuring your material only to realize it is slightly off and have to redo the entire thing?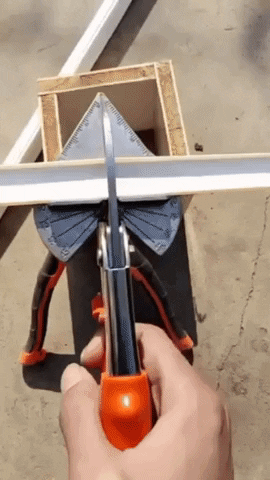 The
Multi-Angle Mitre Cutter
gives precise measurement and a clean cut on wood, PVC, trim, box, shoe mold and so much more. 
Instead of having to measure remeasure and then measure again only to find that your marks are slightly off our tool allows you the convenience of having the protractor right in front of you while cutting so you don't have to waste time with remeasuring.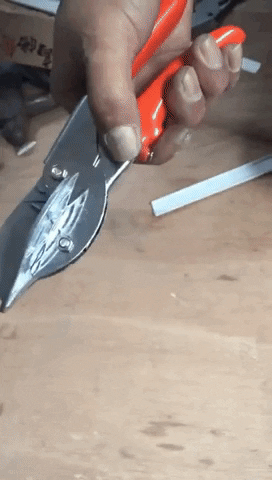 For extended uses, Multi-Angle Mitre Cutter has a rubber grip providing great traction as well as comfort to help support the hand when applying pressure. The grip allows for limiting fatigued hands and ease of use. Get even better premium quality with a sharp blade and safety lock!
FEATURES:
GREAT TOOL - 45 Degree To 135 Degree, nice and clean-cut, with no burrs. 

SUPER SHARP - Premium stainless steel blade comes ready to take on any job with material thicknesses at or under ¼ inch including cutting wood, vinyl, trim, base, wires, shoe molding, trunking or other similar materials.

PROFESSIONAL GRADE - Whether you're a handyperson looking for a new tool or a professional with specific needs these multi-angle cutters are great for small daily tasks to work activities or even DIY projects. They're also known as shear scissors, chamfer, trim, and quarter-round cutters.

EASIER AND QUICKER WORK - Our pre-attached angle reference saves you loads of time and the hassle of measuring the angle you're trying to cut. The protractor helps with accuracy and efficiency for your angle measuring needs.
PACKAGE INCLUDES: 1 x Multi Angle Mitre Cutter