No more smashing your fingers! This Nailer Hand Protector holds the nail for you.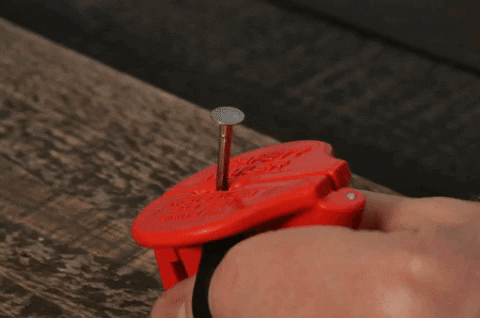 It is a magnetic nail holder that holds the target nail and protects your fingers from the wrath of the hammer. It also designed to set up the nail straight and therefore ensuring that it never gets bent due to an awful angle of impact. Features elastic bands that let you wear it on your fingers and the impact-resistant ABS plastic is designed to completely shield your precious digits from being the target of the hammer on your uncooperative another hand. It also even works as a stater for screws too.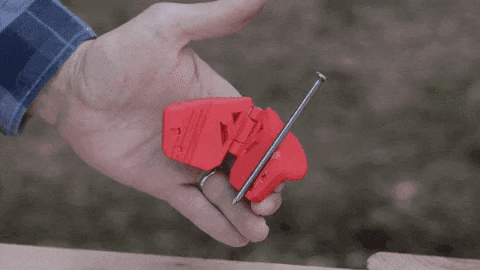 Features:
Made up of plastic material, light and easy to carry.

It is used to hold nails and avoid hitting hands when driving nails.
A simple operation can avoid hitting hands and ensure nails will not bend.
Mini safety nailer for finish nails, there are different diameter circular grooves on the mouth, respectively, to fix different specifications of the nail.
It is small enough to where it doesn't take long to put a nail or screw in it and it is magnetic to hold it firm.
Package Included: 1 x Nailer Hand Protector