Naturally Improves Your Cognitive Health!
It's easy to improve one's physique with the help of today's modern technology. Exercise, cosmetic surgery, and beauty products are just some of the common ways to enhance one's physical appearance.
But did you know that physical appearance isn't the only thing that needs constant attention? The real challenge is on improving and maintaining the brain. A healthy brain makes way for sharp cognitive skills, allowing us to think clearer, learn faster, remember more, solve problems easier, and make better life decisions.
Introducing Nexon™ — an easy and convenient solution to improve your cognitive health! Just use an oil diffuser or massage the essential oil onto your temples. It's that simple!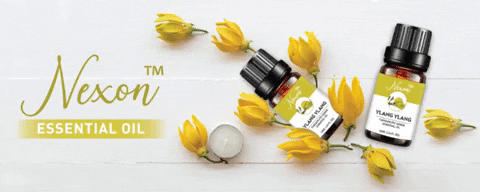 100% Pure Ylang-Ylang Oil
Nexon™ is made of 100% pure and natural ylang-ylang extracts!
Sourced from the flowers of Cananga odorata (a plant native to the Philippines and Indonesia), ylang-ylang offers a variety of health benefits in the field of aromatherapy. One of its main components is linalool, a compound found to possess powerful stress-reducing and cognitive-enhancing properties in a number of preliminary studies.
Chemical-free and 100% natural, Nexon™ is guaranteed to be the solution that you need to improve your cognitive health!
Benefits:
Improves cognitive abilities
Eases stress, anxiety and nervous tension
Improves concentration and focus
Increases blood circulation
Relieves fatigue
Boosts mood levels
How To Use:
There are a variety of ways to use the Nexon™ Essential Oil. Suggested uses include:
AROMATHERAPY - Add 2-3 drops to a diffuser to naturally scent a room or space. To improve brain power or energy, diffuse in your workplace or study. To wind down from an exhausting day, diffuse in the family room, or your bedroom while you sleep at night.
INHALE - Simply take a sniff directly from an open bottle or rub a drop of oil between your palms and breathe in the aroma. Repeat as needed throughout the day.
MASSAGE - Apply 2-3 drops right on the skin and massage gently. Recommended places to apply oils are your temples, pulse points, chest, and the bottoms of the feet.
Specifications:
Material: 100% pure and natural ylang-ylang
Weight: 10ml 
Package Includes: 1 x Nexon™ Essential Oil