Got some stripped nut problem? Then you should get this tool!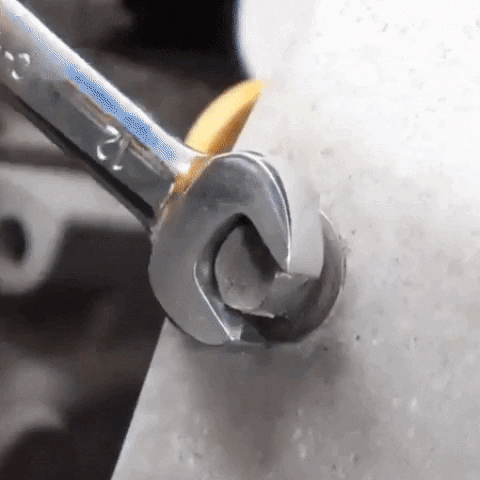 The Nut Extractor is the special tool designed to remove stripped, rounded off, rusted or worn nuts or bolts that cannot be removed by a wrench. Save all your hassel and effort, and get this Nut Extractor now!
THE MAXIMUM IMPACT BOLT REMOVER/EXTRACTOR: This set is the perfect toolkit for removing stripped, rounded off, painted over and rusted bolts & nuts.
MULTI-FUNCTIONAL: 3/8" impact-rated square drive, which can be used with air ratchets, impact wrenches, and hand ratchets; also has hexagonal flats for use with flat wrench, pliers, adjustable wrench, sockets or VISE-GRIP locking pliers.
HIGH-QUALITY CONSTRUCTION: Made from impact rated 6-point high carbon steel (chrome-molybdenum steel), which provides superior durability, corrosion resistance & maximum gripping power. Plus the bonus of laser-etched markings on all sockets for easy visibility.
WIDE VARIETY OF SOCKETS FOR ALL KINDS OF JOBS: 10 socket sizes make this the perfect tool kit for all kinds of job applications. Sockets work on SAE sizes - 1/4", 5/16", 3/8", 7/16", 1/2", 9/16", 5/8", 11/16", and 3/4". Sockets work on Metric sizes – 8mm, 10mm, 11mm, 12mm, 13mm, 14mm, 16mm, 17mm, and 19mm.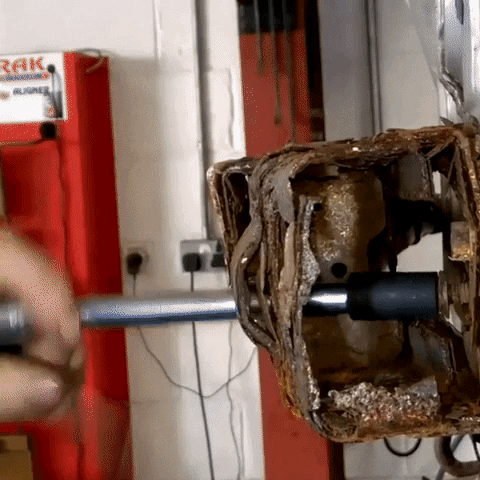 Features:
Especially hardened sockets with corrosion protection.

Designed for the removal of damaged bolts, screws and nuts.

Non-slip broken studs rounded bolts.

Spiral socket design allows for secure connection onto the rounded-off fastener to be extracted.

Can be used with impact guns or air ratchets breaker bars & reversible ratchets.

Simply place the socket on damaged or rounded nuts and bolt and turn with an impact gun.

The grip on the fastener tightens as more torque is applied.

Comes in handy storage case.
Specifications:
Color: Black.

Will fit heads sized: 9, 10, 11, 12, 13, 14, 15, 16, 17 and 19mm.

Material: Chromium-vanadium alloy steel.
Package Include:
1 x Storage Box
10pcs  x Nut Extractor