Do you struggle with pet hair all over your house?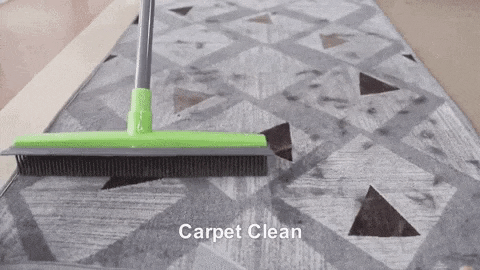 This Pet Hair Remover Broom easily removes dog hair or cat hair from the carpets, hardwood, tiles, stairs, and any other surface. It is very easy to use, simply sweep in small strokes to make cleaning up pet hair a breeze. Designed with soft rubber bristles that are safe to use on all types of floors. Each bristle creates a static charge that attracts dust, dirt, and pet hair that will cut your cleaning time in half. It's a perfect solution for anyone with short or long-haired pets that shed all year round.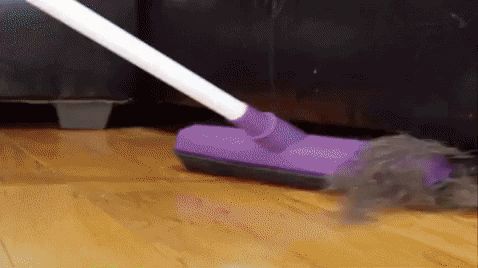 Features:
Effortlessly pull fur and dust out of carpets, furniture, bedding, cars, clothing, and more
Flip it over to reveal the squeegee 
Can use it to clean windows, glass, or push snow off your car.
Normal broom bristles wear down, get nasty, and are impossible to clean.
The electrically charged bristles never wear down.
Easy to clean removable head for clean up and storage.
Great for use on windows, glass shower doors, and car windshields.
This waterproof broom is suitable for indoor and outdoor use and can simply be rinsed under the tap or the head cleaned in the dishwasher. 
Package Includes: 1 x Pet Hair Remover Broom (Without Stick)