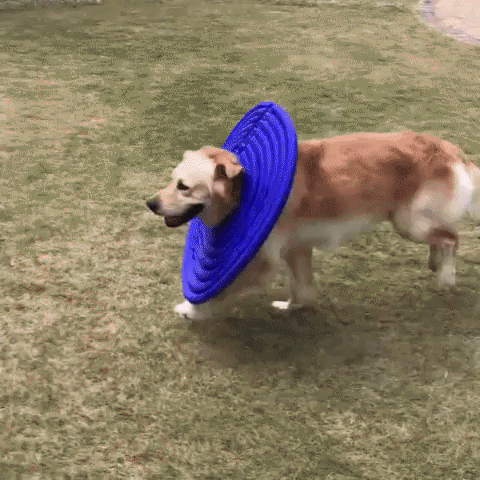 Your pets deserve the BEST! Looking for a better alternative to the plastic lampshade cones? Look no further, with the 
Pet Protective E-Collar
you will get all these advantages:
Much more comfortable for dogs/cats to wear.
Super lightweight!
Scratch, bite, lick prevention - collar prevents from licking/biting the body and keeps the pet from scratching the face/ears NOTE: for some pets, it might not prevent reaching the butt region.
Lightweight and soft and flexible, pets tolerate it well.
Allows full peripheral vision - now they will not constantly bump into things.
It does not inhibit mobility.
Great for sleep - acting kind of like a wearable pillow, the collar allows dogs/cats to get flat while they sleep.
Quality material - hard foam is easy to clean & dry.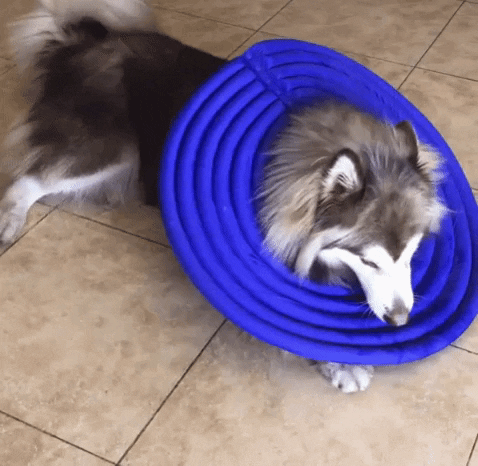 FEATURES:
Comfortable Design: This collar is lightweight and safe to wear and won't mark or scrape furniture or block your pet's peripheral vision to let them eat, drink, sleep and play normally.
Easy to Clean: The fabric is waterproof so that you can wash just the outside fluffy cover easily when the collar gets dirty.
Scratch & Bite Resistant: This collar is designed to protect your pets from injuries, rashes, and post-surgery wounds, it will prevent pets from biting and licking their injured area or surgical site and promote recovering from surgery or wounds.
Durable & Stable: This durability ensured collar doesn't leave any mark on your pet's neck and keep them comfy!

PACKAGE INCLUDES: 1 x Pet Protective E-Collar