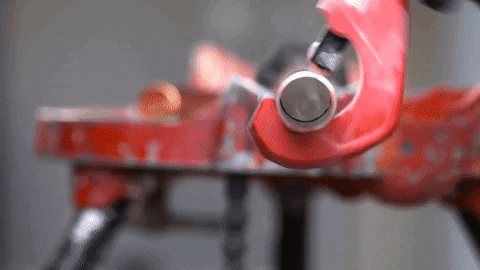 Searching a cutter that able for you to cut small tubing in an even smaller space? We have your solution. Introducing Adjustable Tube Cutter, the tool that makes cuts in tight and restricted spaces. This small tube cutter is your best option for clean and accurate cuts in brass, copper, aluminum and thin-wall tubing. Features a fine thread adjustment and grooved rollers for making flush cuts. It also equipped with a retractable slide lock reamer deburring blade to clean any burs left after cutting. For pros or home DIYers, this quality tube cutter is sure to make short work of any job.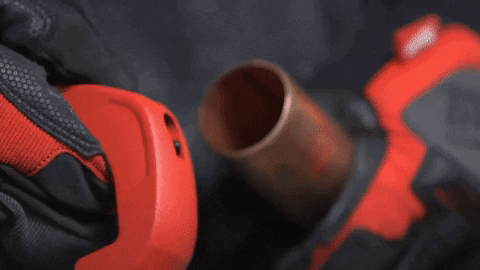 Features:
Quick and Precise Cuts - Able to cut tubes quickly and accurately in almost any application.

 

Remember to remove the blade and rotate the PVC hose while compressing (it is a ratchet tool, so the blade needs to be reset after use).
Widely Uses - Highly effective for cutting through copper, brass, aluminum, thin-wall steel and plastic. 
Deburring Blade - Retractable (fold-away) slide-lock reamer deburring blade to clean any burs left after cutting. Slidereamer ensures better connection by removing burrs formed inside the tube which could restrict flow or cause poor flaring. 
Built to Last - Adjusting knob constructed of knurled plastic for easy grip. Cutter wheel constructed of steel alloy with sharp points for easy use and efficient cutting. Two-rod groove rollers make rotation easy and prevent jumps. The cutting wheel life and the amount of adjustment for each turn of the tool are directly proportional to the hardness of the cut material.
Easy to use - Place tubing between cutter wheel and rollers, spin feed wheel to bring a firm pressure on the tube, turn feed wheel an additional half turn for the first cut and then revolve tool around the pipe. As the tool begins to cut the tube, advance the feed knob keeping an even pressure until the cut is completed.
Package Includes: 1 x Adjustable Tube Cutter