Suffer from chronic aches and pains, sleep loss, or have trouble with basic activities like driving and lifting?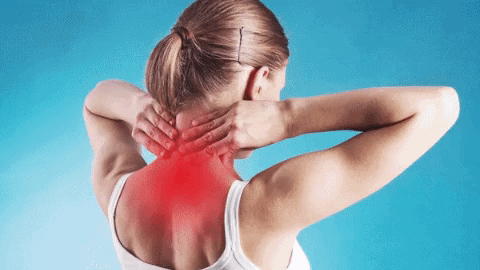 This Portable Relaxing Pillow is scientifically designed to cradle your neck along the base of the skull and take the weight of the head off the shoulders and neck allowing for full and deep relaxation. Just use it for 10-15 minutes every day, you will get a surprise effect. This pillow is the most advanced cervical neck support in the world. It is so unique that it's patented. Totally non-toxic and is the simplest, least expensive way to deeply relax your tired, sore neck and shoulders. Within 30 seconds your neck tightness and pressure start to vanish. Deep relaxation spreads to your shoulders, back, and spine, allowing your muscles to completely unwind. Tight, painful knots loosen, and your pain and suffering disappear.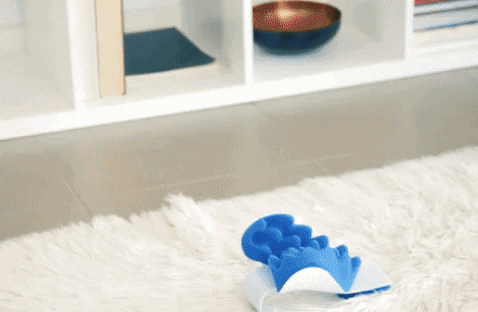 Features:
Portable Massage Pillow - Mini size with 100% pure memory foam will let you feel fresh and invigorated in just 10-15 mins. Gently stretches, relaxes and rejuvenates neck and shoulders anyplace.
Ergonomic Design - Bump shaped neck tractor makes it not only a cushion pillow but also massage equipment, by moving your neck and head, the raised sponge will press gently and softly.
Pain Relief Solution - Safe, simple and effective solution to soothe away neck and shoulder aches and pains. It helps alleviates tension, increases relaxation, and promotes healing. a must-have for deep relaxation, work breaks, long days at work and exercise recovery.
Deep Relaxation for Sore Muscles - The smooth, gentle pressure and constant support give you instant relief and relaxation for the sore muscles in your neck, shoulders, and back.
Essential for travel - Neck pain is often caused by the lack of support to the head, neck, and shoulders, caused by prolonged sitting or sleeping in a confined space. Designed to support your head, neck, and shoulders to help eliminate the effects of traveling long distances in the car, airplane, bus or train.
Package Included: 1 x Portable Relaxing Pillow